McLaren Sells Its Most Priced Heritage Collection Of Cars To Fund Artura Upgrades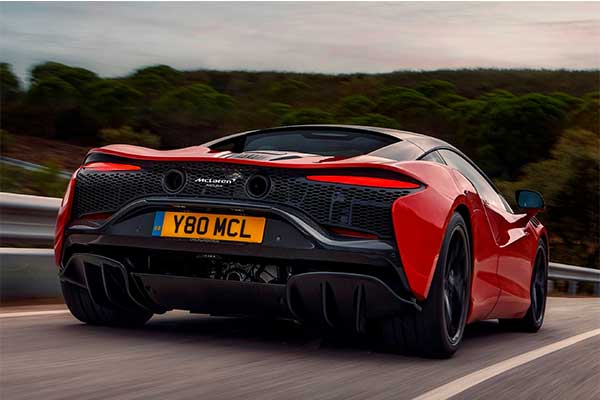 Cash-strapped McLaren Holdings Ltd. has recently sold some of its prized heritage car collection to Bahrain's sovereign wealth fund Mumtalakat Holding Co. to raise capital.
The supercar maker was forced to seek an injection of funds after identifying "certain technical upgrades" on its Artura hybrid supercar that triggered delivery delays, McLaren said earlier this week during its third-quarter earnings. Its main shareholder — with Mumtalakat owning a near 60% stake — agreed to support the company with an additional £100 million ($123 million), the company said.
In addition to the launch of the Artura being postponed because of the COVID-19 pandemic, U.S. deliveries were pushed back in May 2021 because of issues with its software supplier and then, again, in December 2021, due to the limited supply of semiconductor chips.
Although McLaren did not divulge which vehicles it sold from its heritage collection, in its 2021 annual report, the company disclosed that it had 54 Formula 1 race cars and supercars in its coffers. It is not uncommon for the automaker to sell vehicles from collection from time to time.
McLaren continues talks surrounding future partnerships. With Porsche still shopping for a way into F1, McLaren surely seems a tempting option given the successes of its F1 effort in the last few years. But that does nothing to stop the losses the supercar firm is experiencing now.
In September, McLaren reported a loss of roughly $247 million for the first nine months of the year. A year ago, the company posted a loss of $87 million.
While the cars have been sold to Mumtalakat, they will remain under McLaren's care at its headquarters. It is understood the brand hopes to buy back the vehicles in the future, although a repurchase option is not stipulated in the sale agreement.