Manual Gearbox Returns To The Dodge Challenger Hellcat For 2023 Model Year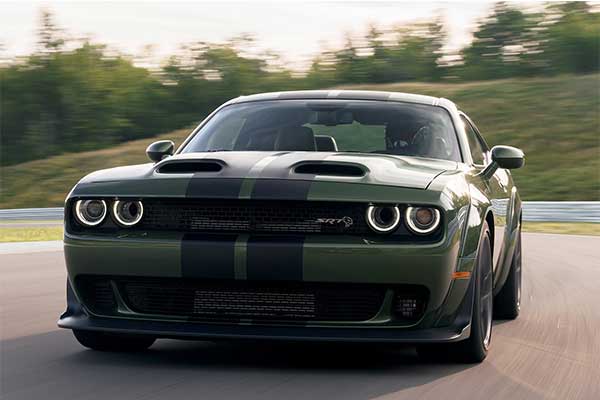 After announcing quietly that the manual gearbox has been discontinued, Dodge has now brought it back for the 2023 model year as the Challenger will soon be officially ending production.
Dodge always maintained that the manual's absence was temporary and had something to do with powertrain calibrations. Temporary cancellations have a way of becoming indefinite, but true to its word, Dodge brought back the third pedal for the Hellcat.
There was certainly no shortage of demand as buyers are still very keen to row their own gears. Interestingly, the manual has remained available on non-Hellcat Challengers the entire time. The recalibration was apparently necessary due to Challenger Hellcats being unable to pass emissions.
The manual is a 6-speed from Tremec. It continued to be available on other Challenger variants like the R/T and R/T Scat Pack, which feature 5.7- and 6.4-liter V-8s, respectively. The SRT Hellcat is powered by a supercharged 6.2-liter V-8 rated at 717 hp, and in 2018 Dodge said approximately 35% of all orders are with the manual.
While the stick shift is going to be available on the Hellcat and Hellcat Widebody variants, it won't be equipable in the SRT Hellcat Redeye. Presumably, that's because the Redeye makes 797 hp (594 kW) in stock form and 807 hp (601 kW) when equipped with the Jailbreak package.
Dodge has many more changes for 2023 to mark the final year of production of the Challenger and Charger muscle cars. All Challengers and Chargers built for the 2023 model year will feature special goodies signifying them as the last of their kind. While this will vary from model to model, all will come with a commemorative plaque under the hood bearing the scripts "Last Call," "Designed in Auburn Hills," and "Assembled in Brampton." Popular color options will also return, including B5 Blue, Plum Crazy, and Sublime.