Meet The World's Fastest N22m Go-Kart That Goes 0-60 in 1.5 Seconds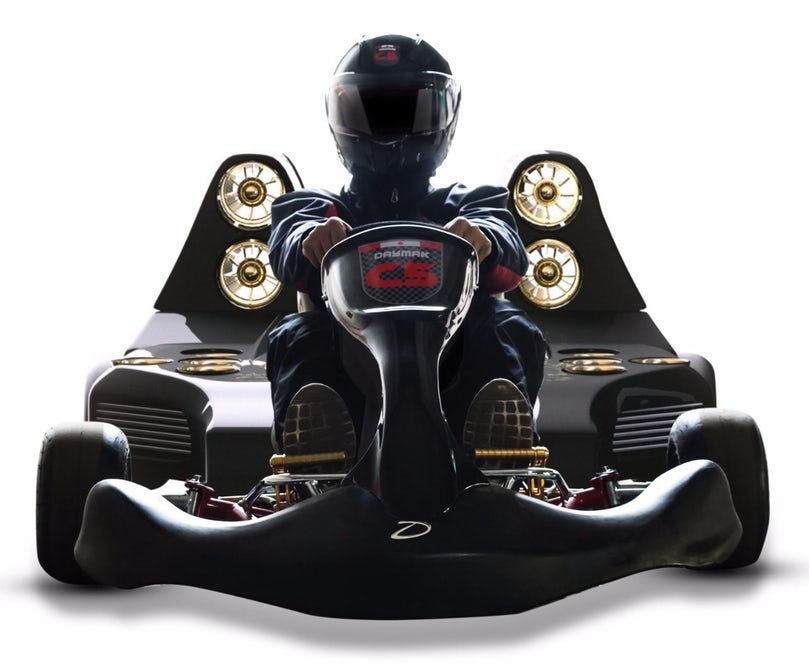 Go-Karts are often related with amateur vehicles and Kid's toys mostly because they are found in amusement parks, but all thoughts and theories that we have about them are been questioned by the Daymak C5 which is currently tagged the wold's fastest go-kart.
For about N22m ($60,000), you get a go-kart with 2400 watt-hour lithium battery that powers a 48-volt brush-less DC motor which is then turbo sped by the 12 Electric Ducted Fan (EDF) motors which are each powered by a 5000maH battery that arrives at a speed of 60 miles per hour in just 1.5 seconds.
See Related Post: The Fastest Car of Every Decade (1880-present)
The go-kart was built with hydraulic rear disk brakes to reduce the speed in a much lesser time to keep the driver safe.
For most people who can't take the risk, a much cheaper Daymak C5 Blast Standard go-kart for N3.7m ($9,999), but without the aforementioned EDF motors would arrive at the same speed in 3.9 seconds-which is a lot slower.
Both go-karts are sadly still prototypes and has not been disclosed as to when they'll be available for you to drive.
Would you like to take a ride in one?
Download Our Android App Today… https://play.google.com/store/apps/details?id=com.donald.autojosh&hl=en
Check import duty for over 5,000 cars in Nigeria.. https://ojosh.com/import-duty/