Mega City: Why Does The Lagos State Government Still Construct Open Drainage Systems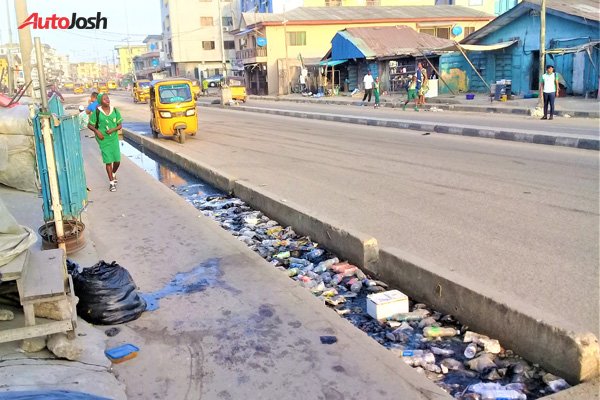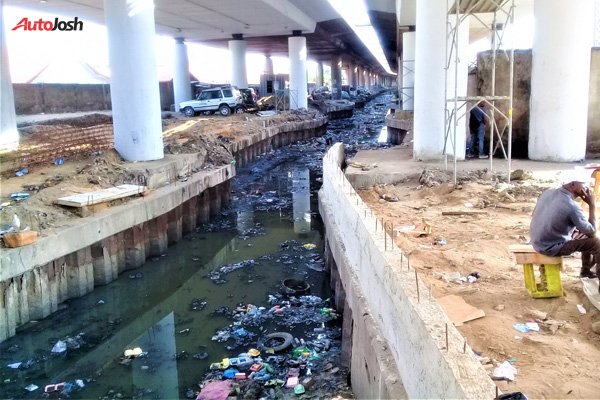 The Lagos state government does not shy from announcing how they want  Lagos to be reputed as a Mega city.
Lagos state, which is home to about 22 million Nigerians, is currently ranked the 5th largest economy in Africa. The state government is making deliberate effort to push it to the 3rd largest economy on the continent.
To earn and promote the image of a Mega City, the Lagos state government has been putting in massive infrastructures in place in critical sectors of the Lagos economy such as transport sector, road construction and rehabilitation, construction of lay-bys, and flyovers among others, etc.
On February 6, 2017, Governor Ambode announced that he was planning to ban Danfo buses in the metropolis by the end of the year. This he believes is necessary, as Danfos do not compliment the state's ambition to be recognized as a respectable Mega city.
In his words, "When I wake up in the morning and see all these yellow buses and see Okada and all kinds of tricycles and then we claim we are a mega city, that is not true and we must first acknowledge that that is a faulty connectivity that we are running".
No doubt, the government is putting in enormous efforts to achieve the status of one of the world's Mega Cities.
However, no one appears to have noticed that the idea of Lagos becoming a mega city of reckoning amounts to a cruel joke if the state government still builds open drainage systems.
Or what do you think?