How To Reset Maintenance Required Light In 2008-2014 Mercedes Benz C300 After Oil Change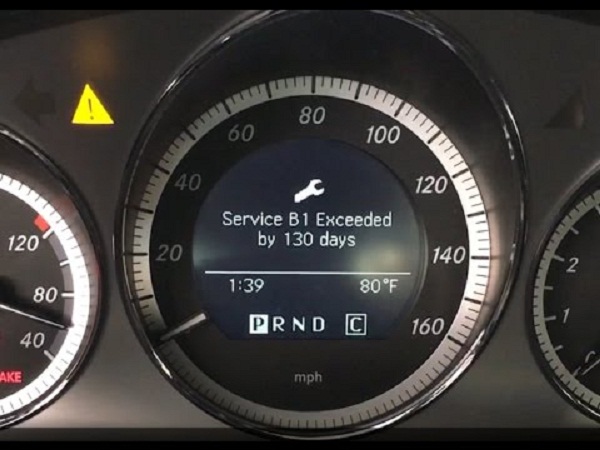 This article shows you the steps for resetting the maintenance required light on the dashboard of Mercedes Benz C300. The procedure is same for Mercedes Benz C300 sedan of 2008 to 2014 model year.
The Oil Change Light Reset Mercedes-Benz C300 will need to be performed after every oil change. If it is not reset the system will be unable to properly track when your next oil change is due.
This light comes on strictly as a function of those miles; it has no way of knowing whether your oil has or hasn't been changed in the interim, and it is never an indication of something being wrong.
You can follow these procedures and do the reset on your own without having to go visit a mechanic. It's quite simple and straight to the point.
Below are the steps you should follow to reset the maintenance required light in your 2008 to 2014 Mercedes Benz C300.
1, Turn the ignition to "POSITION 1".
2. Press the down button repeatedly to bring up the kilometer/mileage display.
3. Press the left arrow button repeatedly until "TRIP" is displayed.
4. Press and hold the phone button and then within 1 second, press and hold the "OK" button.
5. Hold both for 5 seconds until "VEHICLE DATA, DYNAMOMETER TEST, CHANGE BRAKE LINING AND ASSYST PLUS" is displayed.
6.Select "ASSYST PLUS" and push "OK" button.
7. Select "FULL SERVICE" and push "OK" button.
8. Select "CONFIRM SERV" and push "OK" button.
9. Select "OIL QUAL. 229.3" or "OIL QUAL. 229.5" and push "OK" button.
10. Select "YES" and push "OK" button.
11. Select "CONFIRMATION" and push "OK" button, "FULL SERVICE CARRIED OUT" will be displayed.
12. Press "OK" button and then press the "BACK" button.
In case you start having issues when carrying out this procedure, just contact the manufacturer user manual in your car for clarification.'