Mercedes-Benz Discontinues Metris Van In The US Market Due To Poor Sales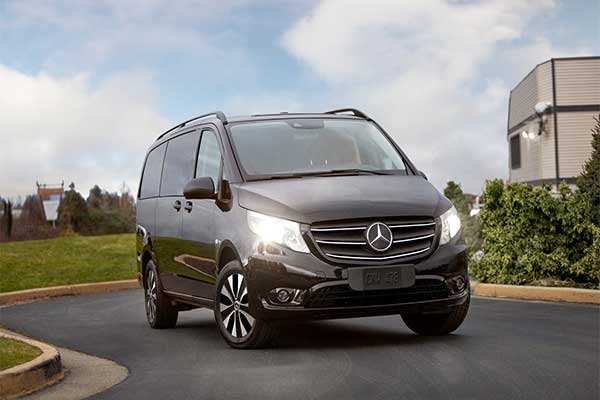 Mercedes-Benz's Metris van will reportedly leave the American market at the end of 2023. While it's relatively popular in overseas markets, where it's known as the Vito, it has posted disappointing sales figures since going on sale in the United States for the 2016 model year.
The automaker told dealers they're discontinuing sales of the turbocharged 2.0-litre four-cylinder petrol engine that resides in the Metris and Sprinter. As a result, the Metris will be dropped entirely while the Sprinter will live on with diesel power.
While the mid-size Metris was a curiosity, it wasn't a hit with fleet customers as sales have been hovering around 12,500 units for the past three years. The U.S. Postal Service signed a multi-year contract for roughly 30,000 units in 2020 and this has reportedly represented a bulk of recent sales.
The failure of the Metris isn't too surprising as Ford dominates the commercial van segment, while the larger Sprinter isn't much more expensive and is available in a wide variety of configurations. Furthermore, Mercedes' own dealers complained that the Metris was overpriced and lacked features offered by rivals.
Metris first went on sale in the US in 2015. The midsize van received a minor update for 2021, pairing a new nine-speed gearbox to the turbocharged 2.0-liter four-cylinder engine that carried over. Mercedes offered the 208-horsepower (152-kilowatt) van in two wheelbases and with more equipment to broaden its appeal, but Mercedes is making changes as it prepares for its all-electric future.