Mercedes-Benz Recalls Over 50000 Sprinter Vans Over Fire Risk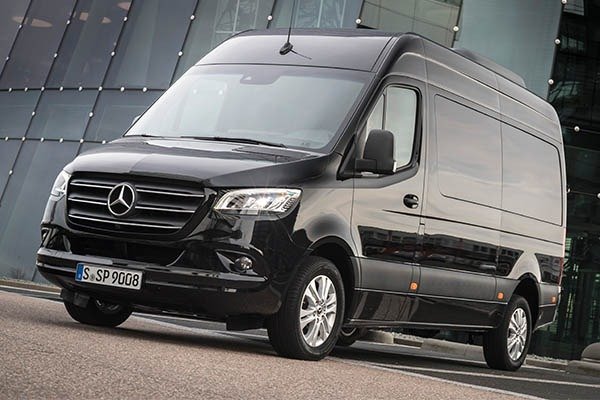 Mercedes-Benz is recalling 53000 Sprinter vans manufactured from 2019 to 2020 for the heating, ventilation, and air conditioning system's blower motor that could have an inadequate circuit, which may cause the wiring harness to overheat and potentially start a fire.
Due to the possibility of a fire in affected vehicles, Mercedes-Benz is advising owners "to only operate the HVAC front blower in manual (not automatic) mode whenever the engine is on." Used in manual mode, owners are further instructed not to "use the maximum blower or lowest/highest temperature settings until the remedy is performed." Mercedes-Benz notes that occupants of the vehicle may note what it calls "unusual odors" (we'd imagine that would be the smell of burning plastic and fuses) ahead of failure due to "an increase of the transitional resistance between fuse and fuse holder" in the HVAC wiring harness.
In both cases, Merc identified lots of thermal damage in the area of the fuse box. With that in mind, the German automaker conducted an engineering review of the Sprinters that suffered thermal damage. The results followed in early November, and Mercedes validated them with driving tests throughout December 2022.
Dealers will be instructed to replace a 25-amp fuse (part number N000000004207) and its supply line. They will also relocate the fuse within the fuse box.