Mercedes-Benz Refreshes Vito, V-Class Ans Electric EQV For 2024 Model Year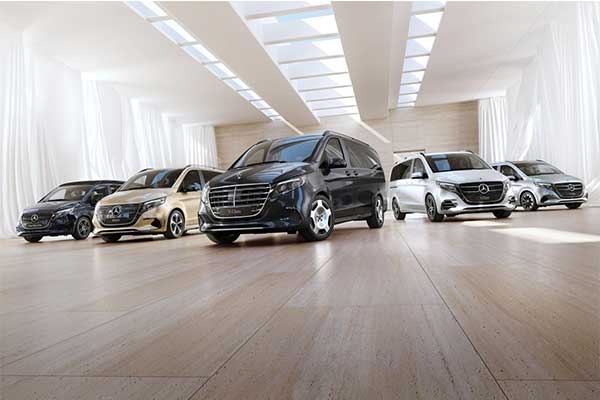 Mercedes-Benz has taken a closer look at the V-class, EQV, Vito, and eVito and with a refreshed appearance both outside and inside, they will soon roll out of the factory gates.
For the second time, the 2014 Mercedes-Benz V-class and Vito go under the knife. The newer electric EQV and eVito will of course also be included in the renewal round. Mercedes' medium-sized vans return from the design studio with new, somewhat larger grilles that continue further down, and a modified front bumper with somewhat larger and rounder decorative elements in it. The top version of the V-class, the Exclusive, has the Mercedes star on top of the nose. At the back, the taillights are particularly striking, with a slightly modified light signature and a somewhat dark appearance. The V-Class and EQV also have a chrome strip with the brand name written above it.
In the interior of the Mercedes-Benz V-class and EQV (which has a more luxurious and because of a different dashboard looks quite different from that of the Vito and eVito) you will now find two 12.3-inch screens. One for the instruments and one for the infotainment. In the Vito and eVito, the new screens measure 5.5 inches and 10.25 inches respectively. From now on, the MBUX infotainment system is standard for all these vans, so that is a considerable upgrade for the Vito and eVito.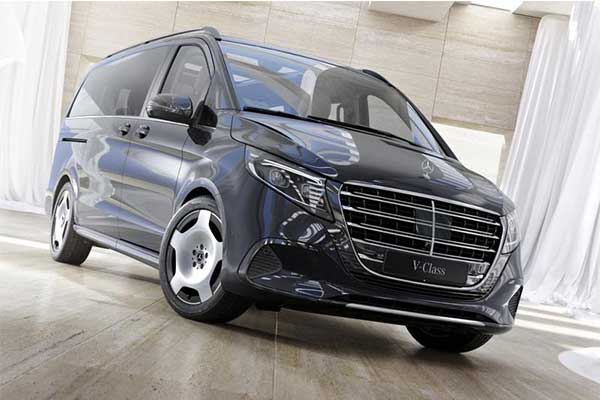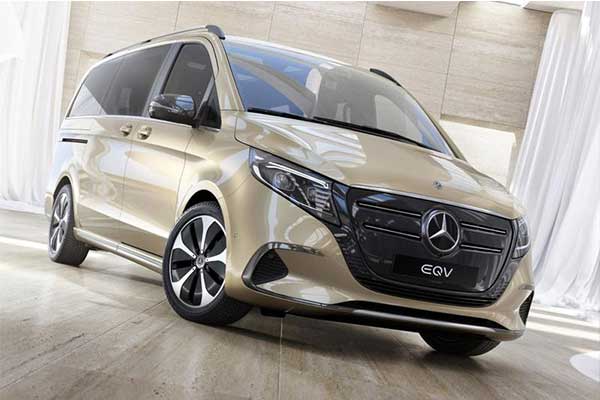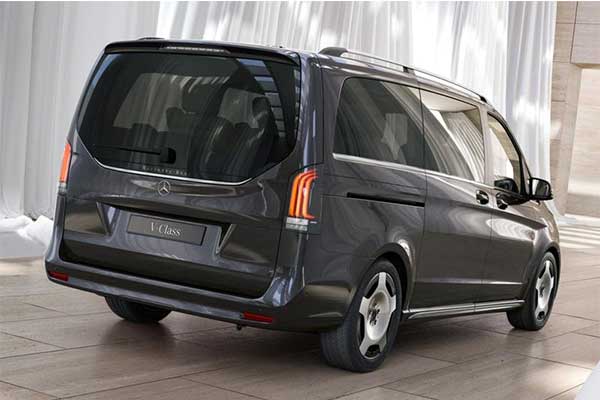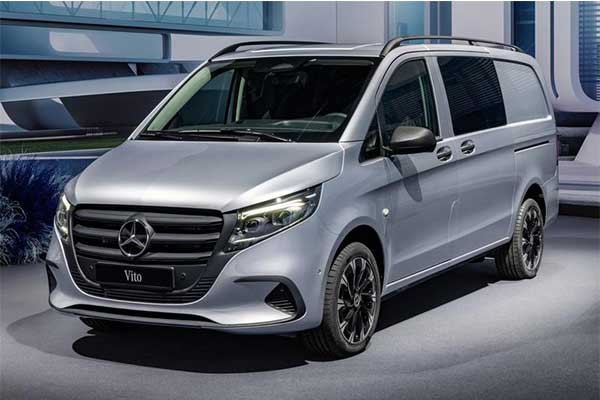 Mercedes-Benz is also reviewing the standard equipment with regard to safety and assistance systems. For example, the Mercedes-Benz Vito and eVito now have cruise control, active brake assist, a blind spot monitor, lane keeping assistant, and a reversing camera as standard. Adaptive cruise control and a parking assistant are added to the V-class and EQV.
Mercedes-Benz does not say a word about major powertrain changes, so you can carefully count on the same options as currently. That would mean that you can get the Mercedes-Benz V-class and Vito again with 2.0 diesels of 239 hp, the EQV with a 204 hp electric motor and a range of 355 km, and the eVito with an electric motor of 116 hp and 288 km driving range. Incidentally, Mercedes is already working on a completely new generation of electric commercial vehicles and passenger vans on a new VAN.EA base. The first vans will appear on that platform in 2026, probably as a replacement for the now-refreshed models.