Mercedes-Benz Set To Invest $1 Billion On High-Power Charging Network Stations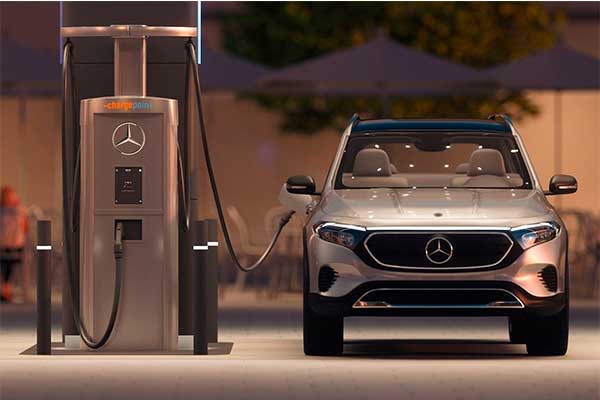 Mercedes-Benz is planning to spend $1 billion to build what sounds like its answer to Tesla's Supercharger network. The company detailed a new network of EV charging stations that will ultimately include over 2,500 chargers in 400 locations scattered across the United States.
The company announced at CES in Las Vegas this week that it will install more than 10,000 charging stations across Europe, China, and other markets, but that the program will start in North America this year. Mercedes says the charging hubs will be located in major towns and cities and close to big retail sites and the company's own dealers. But you won't have to be familiar with a Mercedes showroom to buy one.
Furthermore, Mercedes wants to ensure the greenness of these stations, ensuring the supply of green electricity, and even installing solar panels at a number of these sites to power the lighting and security cameras. The project will be made possible with ChargePoint – a company Mercedes is a shareholder in already – and MN8 Energy, one of America's largest solar energy and battery storage operators
Computer-generated images depict a charging station styled like a sleeker-looking gas station. The layout will be modular, so different sites will be arranged differently depending on their location, and surveillance cameras should provide users with peace of mind. The cost of charging hasn't been announced, though Mercedes-Benz notes some chargers will reach speeds of up to 350 kilowatts.
"Mercedes-Benz already offers what we believe to be the finest EVs in the market," says Ola Kallenius, chairman of the board of Mercedes-Benz Group AG. "But to accelerate the electric transformation, we need to ensure that the charging experience keeps pace as well. Our customers deserve a compelling charging experience that makes electric vehicle ownership and long-distance travel effortless. We won't take a wait-and-see approach for this to be built."