Mercedes-Benz Showcase The EQS SUV Interior Before April Launch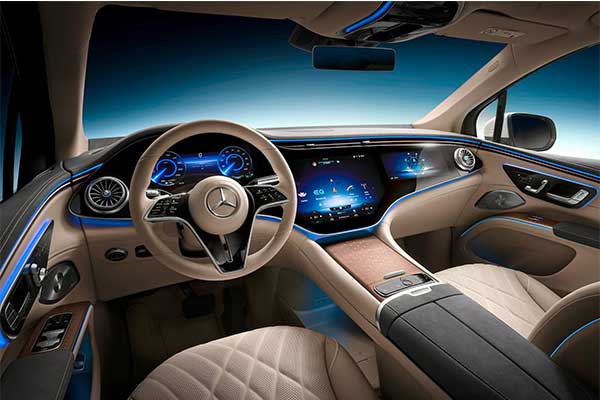 Mercedes-Benz EQS SUV is scheduled to debut early next month but photos of the interior are already available for the public to catch a glimpse of how fantastic it is while we wait for the specs to be revealed later.
As you can see from the lead photo up there, the EQS SUV interior design is identical to the Mercedes-Benz EQS sedan from the front seats forward. That means you get access to the optional Hyperscreen, aka a trio of screens covered in a 56-inch-wide curved display case. In certain countries, the passenger screen can watch video content, including live streaming. Mercedes notes that the car monitors the driver's eyes and will automatically dim the passenger screen should those eyes start veering over to the far right.
Mercedes will pair its massive Hyperscreen with one of seven interior colour combinations, using fine leathers and wood to craft inviting cabins. Mercedes highlighted one interior trim feature that combines laser-cut magnolia wood with stainless steel inlays. The EQS SUV will also feature a Dolby Atmos sound system and the company's air purification system, which receives a new scent called No.6 MOOD Mimosa.
Happily, the brand is also offering optional third-row seating for carpooling in your new electric luxury super SUV. This should not be mistaken for the booster seats that many SUVs offer on the third row. Mercedes-Benz promises the third-row seats are more comfortable than those on the GLE, and this should be reassuring. If that's not enough, the brand stated that an electrically adjustable second row will also be an option.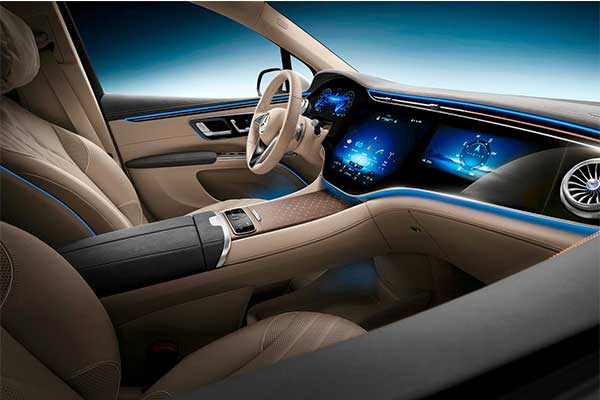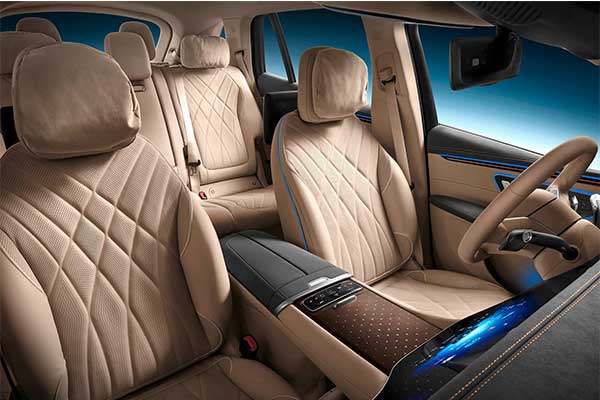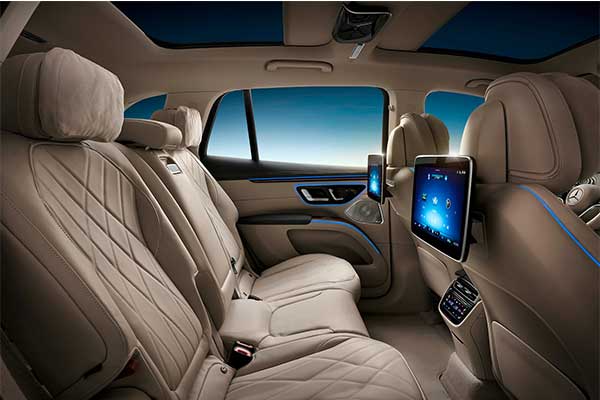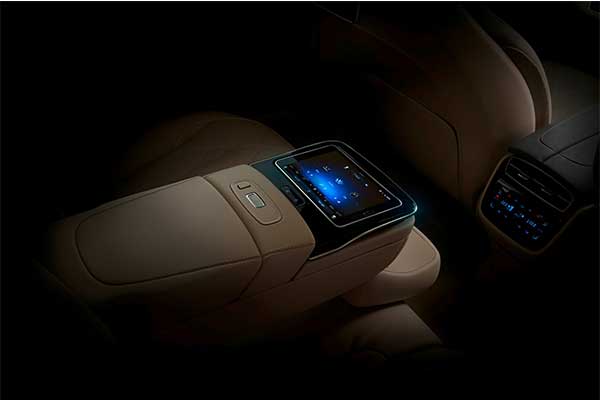 Read More:

Mercedes EQS Drove A Record 422 Miles On Full Battery, The Electric S-Class Exceeded Its EPA Range Of 350 Miles