Audi Launches Largest SUV In The Q6, But Its For The Chinese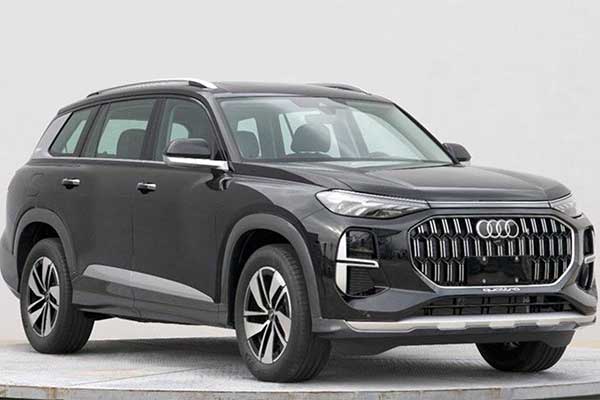 Audi has revealed its largest SUV ever in the Q6 but it's only for the Chinese market with sales expected to happen later this year. The Q6 is inspired by the Chinese mythological animal Qinglin.
While there were rumours the SUV could end up being a new flagship offering bearing the name Q9, the new Q6 is actually a more humble offering based on Volkswagen Group's MQB platform designed for mainstream vehicles. A stretched version of this platform underpins the Volkswagen Atlas, and early test mules for the Q6 used Atlas bodies to hide their mechanicals. Unlike the Atlas, the Q6 that is made in China by the SAIC-Audi joint venture is not going to be offered elsewhere. In case you were wondering, this model was previewed by the Audi Concept Shanghai, and its prototype looked like this.
According to the first technical sheets published online, the Q6 weighs 2.205 kilograms (4.861 lbs.). It is 5099 millimetres (200 inches) long, 2014 millimetres (79 inches) wide, and 1784 millimetres (70 inches) tall. Its wheelbase is 2,980 millimetres long, which is also longer, wider, and taller than a VW Atlas, but the wheelbase is the same, though. The Q6 is a 7 seater SUV.
The new Audi model for China gets a pair of turbocharged 2.0-litre gasoline engines with Quattro all-wheel drive and automatic transmissions. The "40 TFSI" model is rated at 228 horsepower (170 kilowatts) while the more potent "45 TFSI" packs 262 hp (195 kW). However, according to Chinese sources, a version with a six-cylinder engine is also expected in the future.