Mercedes C111, The Wankel Engined Sports Car That Never Made It To Production (Photos)
The Mercedes-Benz C111 is a high-speed futuristic car that never became a series production model.
Despite interest from customers, Mercedes insisted the C111 and its variants will remain an experimental prototype.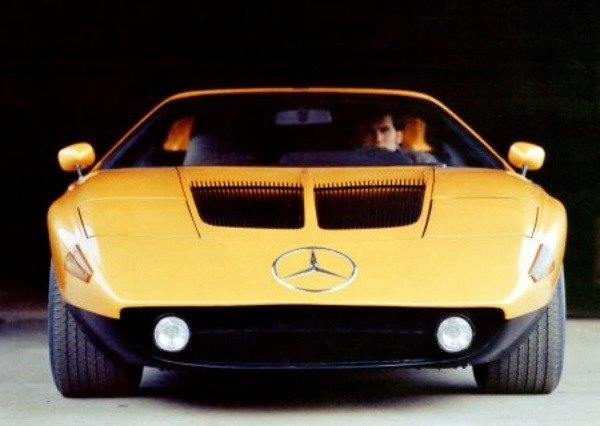 At the Frankfurt International Motor Show in September 1969, Mercedes presented an out-of-the-ordinary car to the world named C111.
The super sports car stole the show with its eye-catching orange paint job and an upward-opening gullwing doors. The C111 also has a highly-aerodynamic fiberglass body that was bonded to a steel chassis.
Describe as a "test lab on wheels", the C111 prototype was designed to test the Wankel engine. It also featured new technologies that we see in today's production cars.
The C111's 280hp three-rotor unit allows a top speed of 260 km/h (162 mph). This speed was quite remarkable for the time.
Two months after the unveiling, a revised version, the C111-II was shown at the Geneva Motor Show.
Its 350 hp four-rotor Wankel engine allows a 0-100 km/h (62 mph) in 4.8 seconds. C111-II has a top speed of 300 km/h (186 mph).
Little more was heard about C111-II after the death of Wankel Engine as diesel technology became the focus of research.
Again, the diesel tech led to the creation of record-breaking versions of the C111 few years later.
In 1976, 1978 and 1979, diesel-powered C111 completed runs on the high-speed test track in Nardo in southern Italy.
On the first record run, the C111-II D was powered by a revised five-cylinder diesel engine displacing 3.0 litres. Instead of the 80 hp in the production car, the engine churns out 190 hp.
In 1978, the C111-III developed an output of 230 hp with an additional intercooler. But this record-breaking car now had little in common with the original C111. The silver-coloured body mounted on a floor unit with changed dimensions was even more thoroughly streamlined.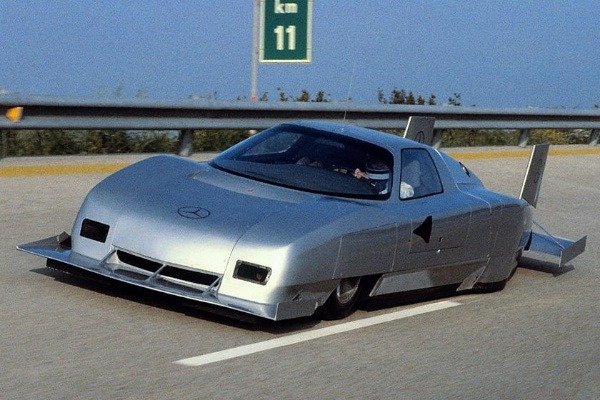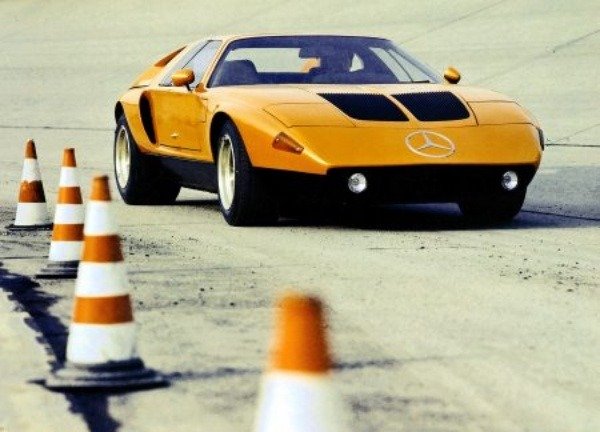 The record-breaking C111-IV of 1979 came with further aerodynamic refinements. It featured distinctive spoilers, a changed front end and two tail fins.
Its 4.5 litre V8 engine from regular production, enlarged to displace 4.8 litres and generate 500 hp.
In this version, the C111-IV was no longer a pure research vehicle; but one that achieved top-class sporting performance.
Despite customers interests, with some presenting blank checks to the giant automaker, Mercedes insisted the C111 will remain an experimental prototype.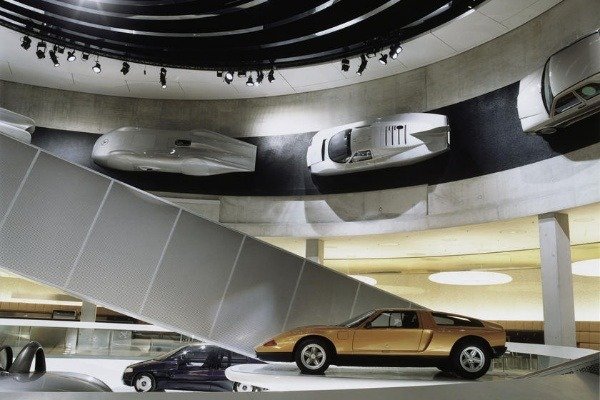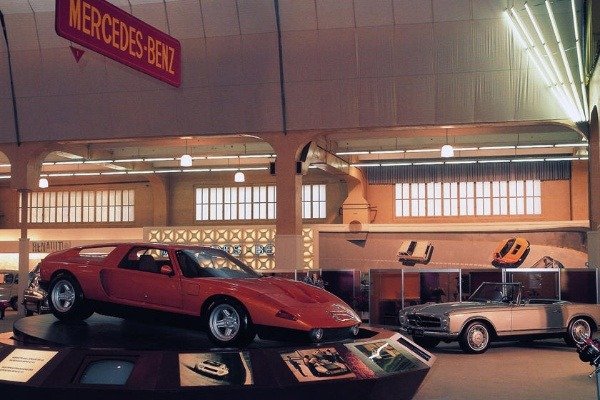 In total, 16 C111's was produced. 13 first and 2nd-generation Wankel engined cars; 2 diesel engined 3rd-generation cars used in Nardo record attempt; and a single V8-engined 4th-generation car.
Now an exhibit of the Mercedes-Benz Museum, the C111 has been displayed at other events. These includes the Paris Motor Show, London Motor Show, Turin Auto Show.