Mercedes Teases New AMG C-Class With Four Cylinders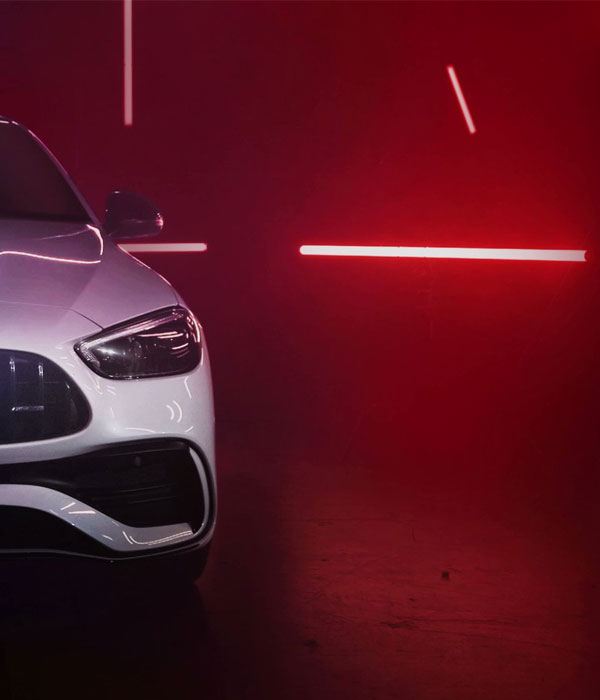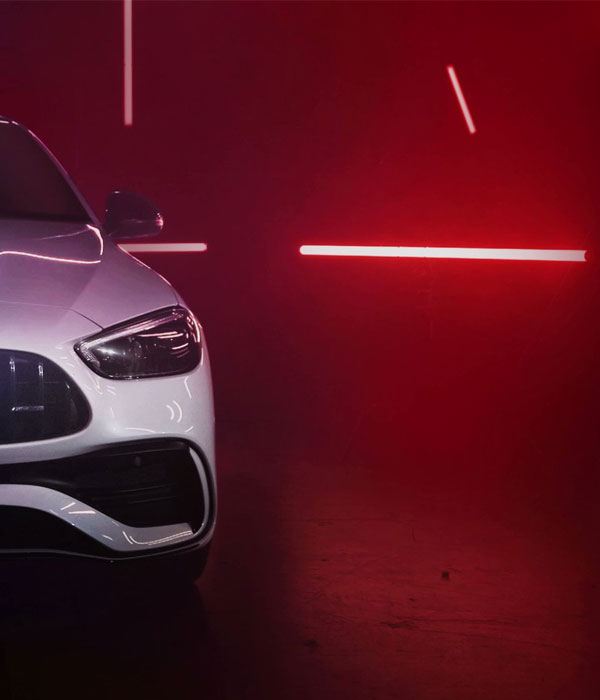 Mercedes-AMG has given us our first look at a more powerful C-class variation, though it's unclear whether this new teaser video depicts a C43 or a full-fledged C63.
While the old C63 had a 503-hp twin-turbo 4.0-liter V-8 engine and the C43 had a still-powerful 385-hp twin-turbo 3.0-liter V-6, we've known for a while that the new C63's successors will instead use a hybridized inline-four.
The teaser reveals a small piece of the front fascia, with the performance-oriented C-class wearing the "Panamericana" grille with vertical slats seen on all recent AMG models.
https://www.instagram.com/p/Ccx6r8hNUXP/?utm_source=ig_embed&utm_campaign=embed_video_watch_again
The lower air intakes resemble those on the ordinary C300, leading us to believe this is the C43 rather than the top-of-the-line C63. Despite the lack of a V-8, the C63's cooling requirements may be similar to those of the other four-cylinder variants.
A hybridized, turbocharged 2.0-liter inline-four is projected in both the C43 and C63. The C63 is predicted to produce over 500 horsepower despite the smaller engine.
The four-cylinder engine in Mercedes' CLA45 S, which isn't available in the United States, has already produced 416 horsepower. The C43 won't have quite as much power as the C63, but we don't rule out the possibility of it approaching 400 horsepower.
The Mercedes teaser didn't mention any specific dates, but we anticipate to learn more about the upcoming AMG C-class in the near future.