A Mayor In Mexico Orders 15 Tesla Cybertrucks For Police And Trash Collectors (Photo)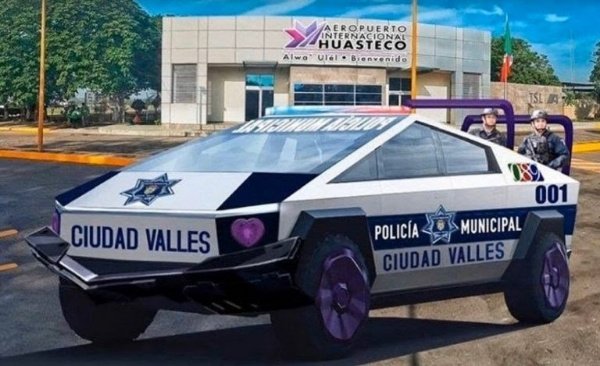 A mayor in Mexico has ordered 15 Tesla Cybertrucks for Police And Trash Collectors. He said using the electric truck, as against the petrol or diesel-powered vehicles, will save $1.2 million annually.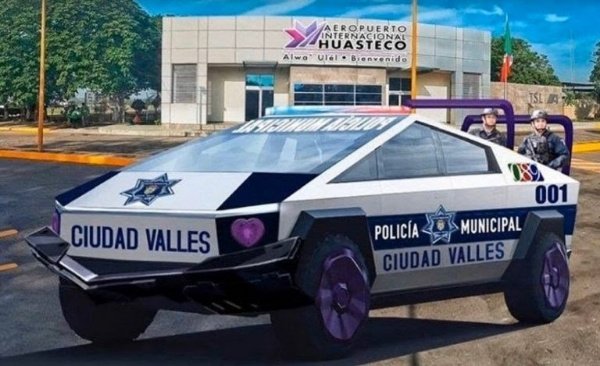 Adrián Esper Cárdenas, the mayor of the city of Ciudad Valles in Mexico, has ordered 15 Telsa Cybertrucks with his personal money. The models he ordered come with price tags of $49,900 and $69,900.
He said at a press conference, after placing the order, that
"I reserved 10 two-motor and five three-motor models,"
"We'll take a photo and send it to [Tesla CEO] Elon Musk, see if he gives us a discount."
He also revealed that he didn't consult his constituents about the purchase. He said his decision to buy the electric vehicles for police, trash collection and other uses was common sense.
"It's not about speed, because we don't want speed. What we're looking for is torque in order to haul water pipes, the garbage trailers. They'll have twice the loads of a normal truck,"
He also said using the electric trucks will save as high as 24 million pesos ($1.2m or ₦434 million) annually. This is because the electric vehicles require little maintenance and no gasoline to operate.
"The important thing is that regardless of the fact that the cost can be a little high, the benefit is that if you don't have to perform maintenance or put gas in them, you'll be able to save 24 million pesos a year, and with that you've paid back half of the investment,"
The Mexican town is not the only one that wants to use Tesla Cybertruck as a police vehicle.
شرطة دبي – 2020 – Dubai Police #CyberTruck pic.twitter.com/V9rMPLgjS4

— Dubai Policeشرطة دبي (@DubaiPoliceHQ) November 26, 2019
Last week, Dubai police announced that the new Cybertruck will join its fleets of luxury patrol cars. The department boast of supercars, including models from Bugatti, Lamborghini, Aston Martin and Mercedes.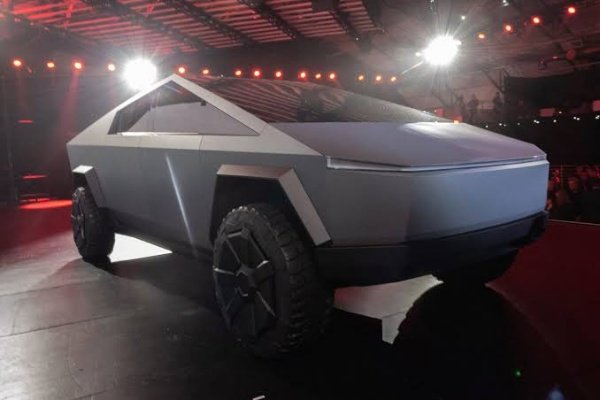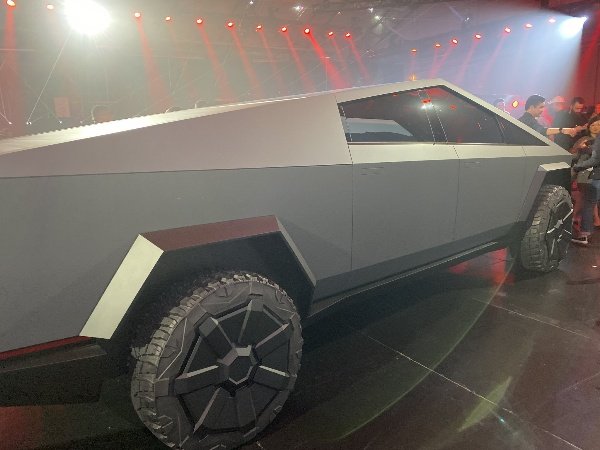 The Kansas Highway Patrol also announced on its official Twitter account that it is looking forward to adding the all-electric truck to its fleet of police vehicles.
With the rate at which police departments are adding Tesla Cybertruck to their fleets, don't you think the Nigeria Police Force should also order one or two?