This Monstrous Thor24 Semi Truck Just Sold For $12 Million In Saudi Arabia, The Price Of 4 Bugatti Chirons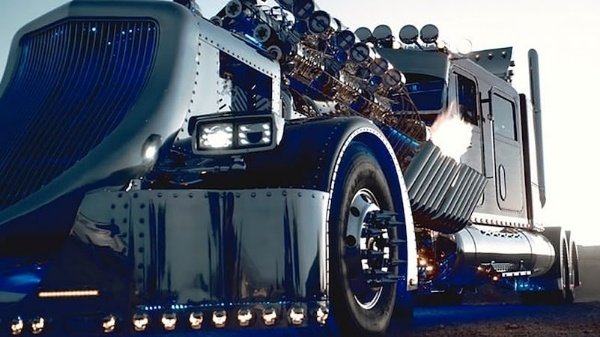 An unnamed buyer just bought this customised Semi Truck named Thor24 for a whopping $12 million in Saudi Arabia. That is the price of 4 brand new Bugatti Chirons Hypercars.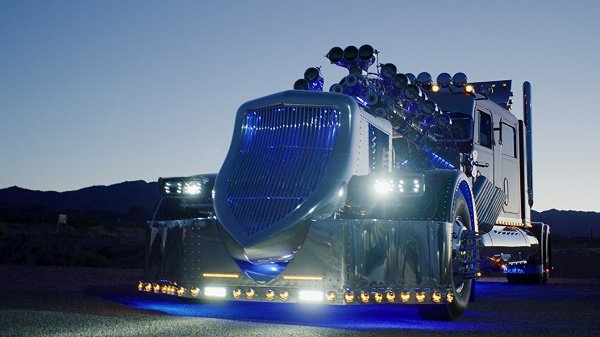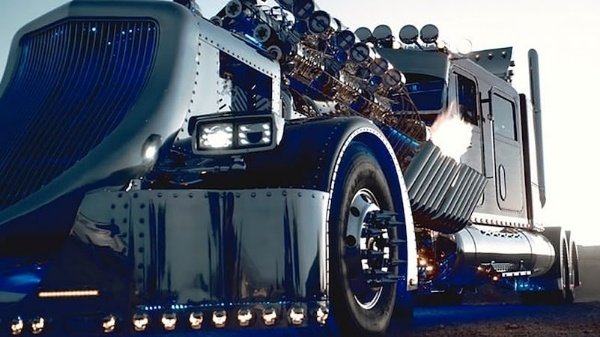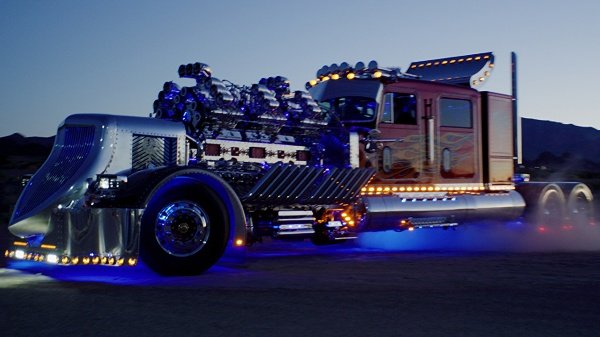 An unnamed buyer just bought this monstrous 44-feet long semi truck for a whopping $12 million at the Global Auto Salon auction in Riyadh, Saudi Arabia.
The massive truck, named Thor24, started life as a 1984 Peterbilt 359 Ultra Custom TT Crew Cab. It took the creator, Mike Harrah, seven years and approximately $7 million to build.
The $12 million selling price, which translates to N4.35 billion in Naira, will buy 4 brand new Bugatti Chirons Hypercars.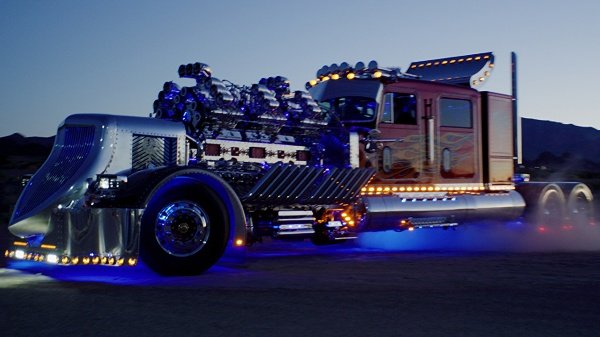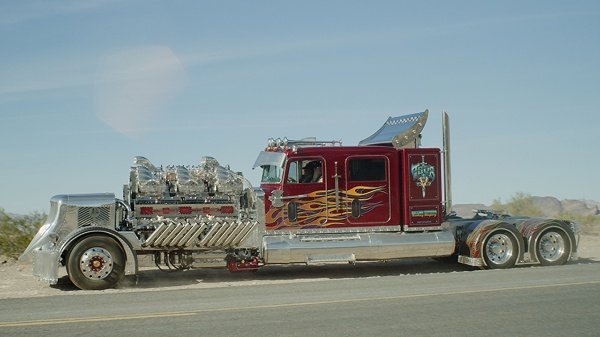 So what we get for this price?
Inside, it has 7 movie screens, including a 40-inch movie screen, and a 110-volt world-class sound system. This systems are powered by Hawker Jet helicopter engine.
Powering Thor24 semi truck are two 14.0-liter V-12 Detroit Diesel engines with 12 superchargers. Exhausts exits through 24 zoomie-type headers.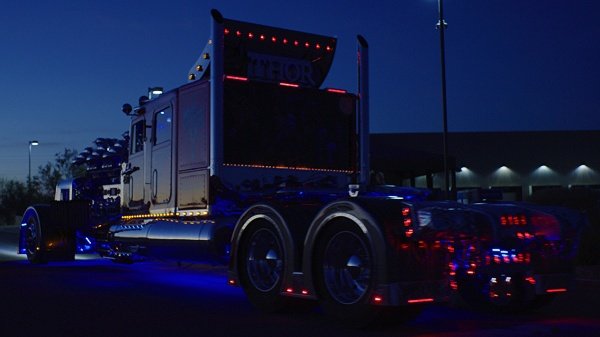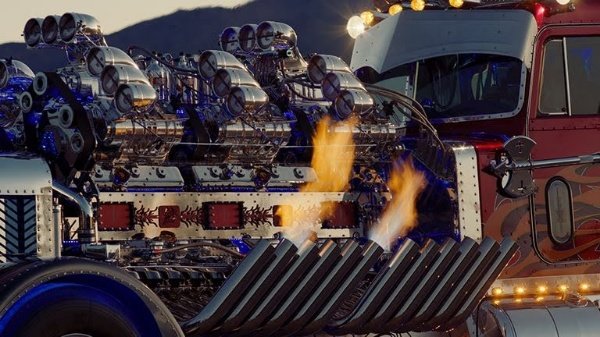 The 3,974 horsepower engine will allow the 32,000 pounds truck to reach a top speed of 130mph (209km/h). Thor 24 also needs the help of four drag-racing parachutes to slow it down.
Thor24 is nicknamed the "Holy Mother of Metal,". It is the wildest custom big-rig ever built.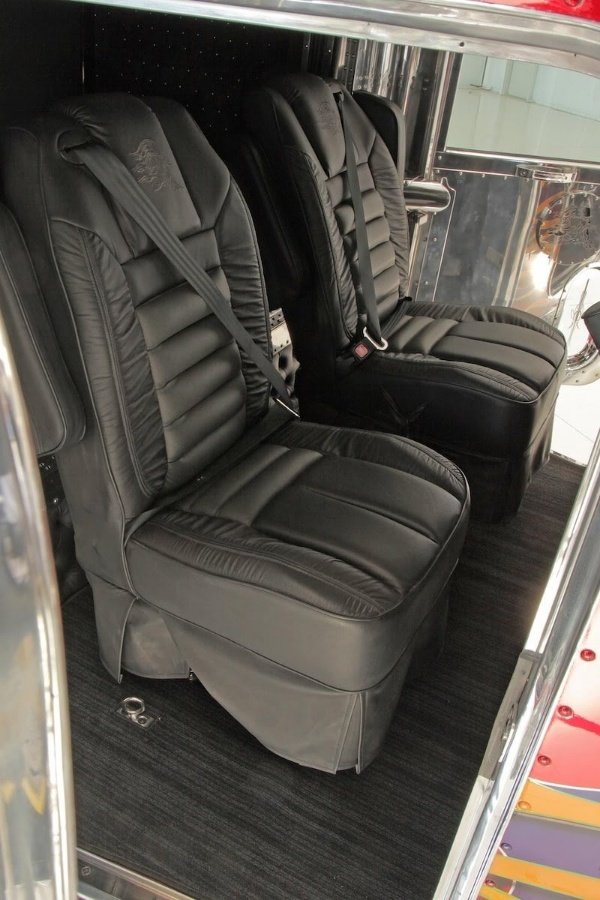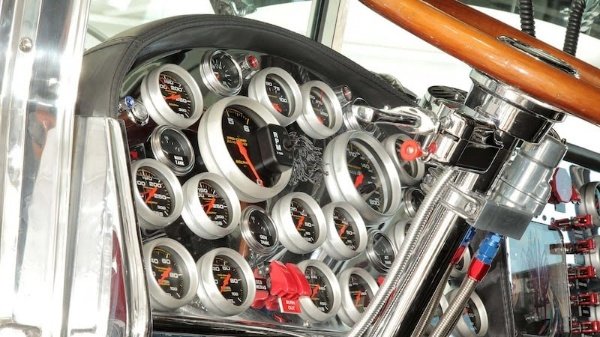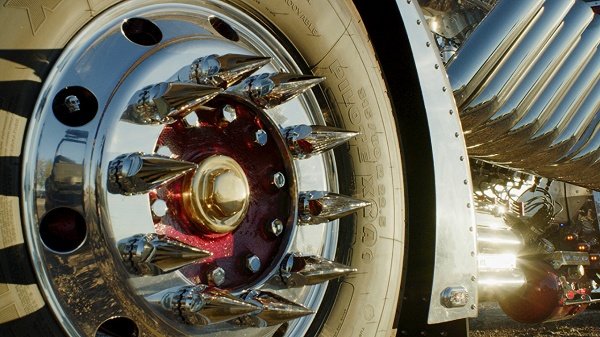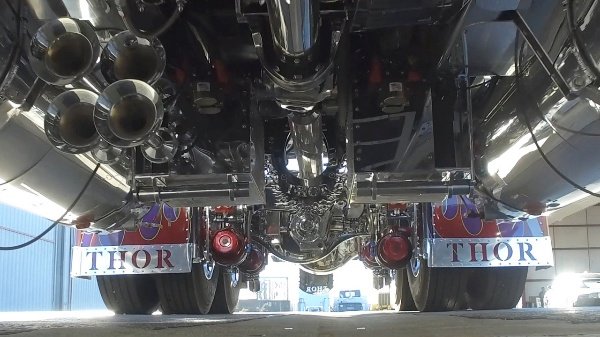 Its instruments cluster boast nothing less than 24 gushes while the front passenger door opens like a Lamborghini door.
I think we should stop right here because the Thor24 website says the full list of features and accessories can go on for 99.5 days.
Would You Spend $12 million on this one-of-a-kind luxurious Thor24 semi Truck?