MG's All-New 536 Hp Cyberster Electric Roadster Leaked In China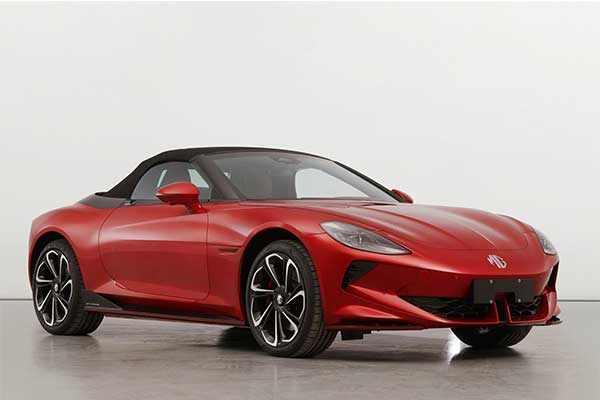 MG has leaked its all-new electric roadster the Cyberster via the Chinese government (Ministry of Industry and Information Technology ) website with information about its powertrain, size, and of course weight.
According to the leaked document, the Cyberster will be available with rear- and all-wheel drive, with the dual-motor version having a total of 536 horsepower on tap. There's also a single-motor RWD version with an output of 310 hp.
Oddly, no details regarding the batteries or range were listed, but we do know the top speed is 124 mph (likely limited) and that it will allegedly take less than three seconds to hit 62 mph.
The filings suggest it will measure 4535mm long, 1913mm wide, and 1329mm high – slightly larger than the Porsche 718 Boxster and significantly bigger than the Mazda MX-5.
Inside, meanwhile, the Cyberster makes use of a Tesla-style yoke steering wheel and several digital screens for infotainment and driving data.
MG brand is famous for roadsters like the T-series, MGA, MGB, and even the 1990s-era F. Other than the two-seat configuration and the opening roof, the Cyberster doesn't have any obvious styling influences from the classic models. The styling includes sharp creases that flow over the arching hood and extend through the doors.
Full details on the MG Cyberster will be released at the Shanghai Auto Show on April 18. We look forward to seeing how it is priced compared to non-electrified competitors such as the Toyota GR86 and Mazda MX-5.