Mobolaji Johnson: See What The First Governor Of Lagos State Did At Marina (PHOTOS)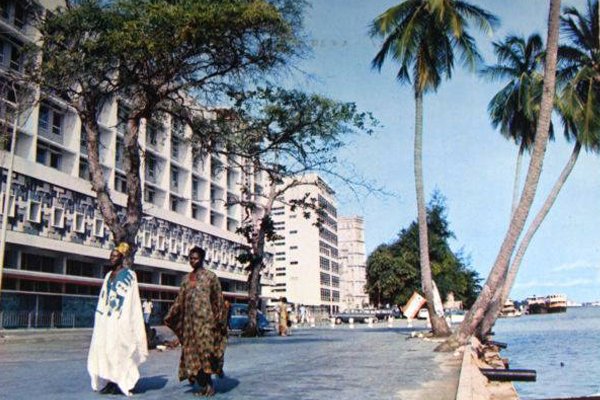 In May 1967, Mobolaji Johnson became the first Governor of Lagos State, this was during the regime of Gen. Aguiyi Ironsi. Then, Lagos State was the Federal Capital.
Johnson was a visionary and one of the first to consider using the waterways as a mean of mass transit in the State.
His administration birthed a plan to encourage car owners to park their cars on the mainland and come to Lagos Island by ferry.
In order to achieve this, on the Lagos Island end, several meters of the Marina Harbour was sand-filled. The reclamation of the Marina shoreline was done in order to build large public car parks and jetties.
The reclaimed shoreline was further reinforced with concrete. That part of Lagos Island is what is today referred to as "Outer Marina".
On the other hand, they also planned to sand-fill the areas at the back of the University of Lagos. And just like at the Lagos Island end, there were plans to make it into a big public car park where people can park and take ferries to Lagos Island. However, it is believed that the overthrow of the Gowon administrating terminated the project.
Mobolaji Johnson served as military Governor of Lagos State from May 1967 to July 1975. His tenure as Military Governor of Lagos State saw the building of major infrastructure in Lagos State.
He retired from the Nigerian Army in 1975 and went into private business. In his honour, a road, an avenue, and a sports complex were named after him in Lagos State.
Mobalaji Johnson died on October 30, 2019 at the age of 83 in his home. His death was announced by his son Deji Johnson.
See below photos of the old Marina before it was reclaimed and how it is after the reclamation.