Mohammed Salah Lookalike Spotted Going Home With His Bicycle After Match With Chelsea (Video)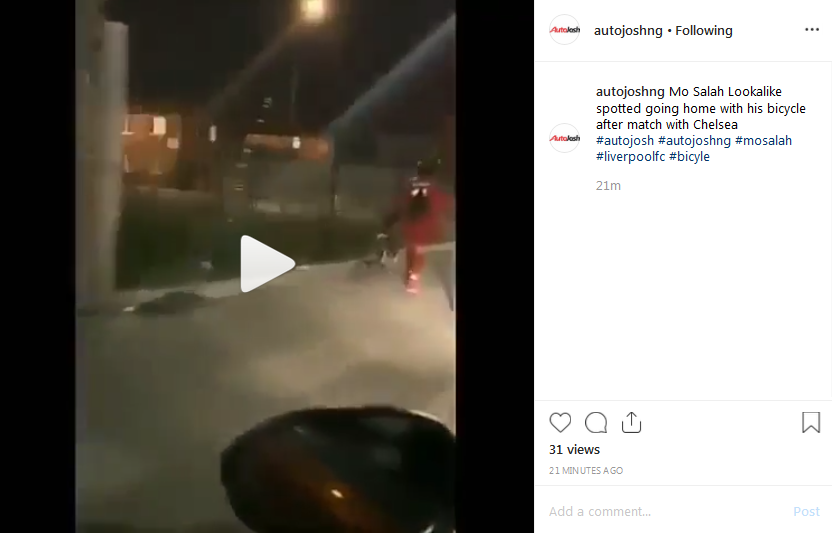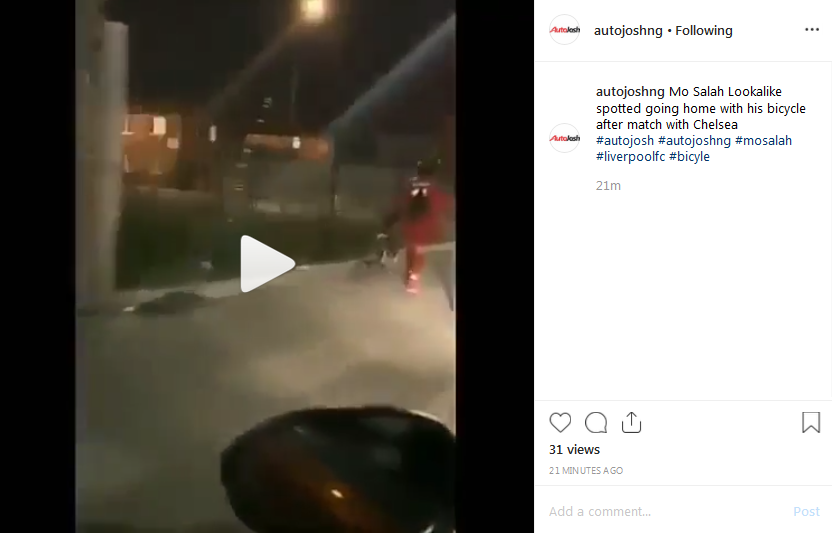 Mohamed Salah Hamed Mahrous Ghaly is an Egyptian professional footballer who plays as a forward for Premier League club Liverpool and the Egypt national team. He's regarded to be one of the best players in the world.
Someone who has a striking resemblance with the Egyptian professional footballer – Mohamed  Salah – was seen making it home with his bicycle after Liverpool's match with Chelsea FC few days ago. If you don't take a close look or think critically, you'll end up assuming it's Salah.
On that very day of the match, he scored a wonder goal which placed Liverpool ahead of Chelsea with a 2-0 scoreline.
In this video, you'll see Salah's lookalike making his way back home from Anfield on his bicycle in full Liverpool kit. The video has since gone viral on social media.
The supposed Liverpool fan who recorded the video and was in a car, captures the entire incident on his phone camera. He was heard saying: "Yes Mo, what are you doing…" before breaking into the Salah song, "Mo Salah, Mo Salah, running down the wing".
Mo Salah has cars like the Lamborghini Aventador, Mercedes-AMG GLE Coupe, Mercedes-Benz SLS AMG Roadster, Toyota Camry, etc.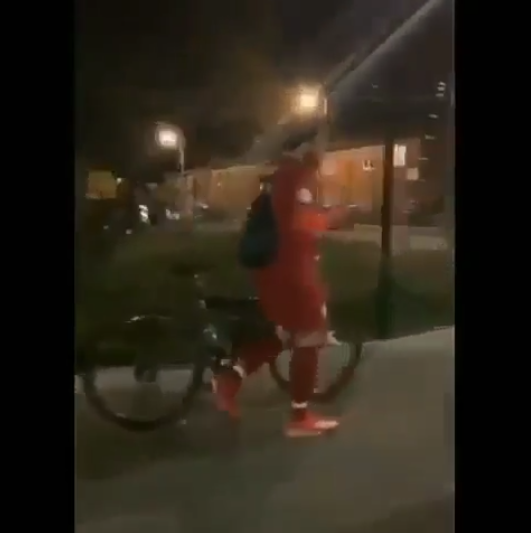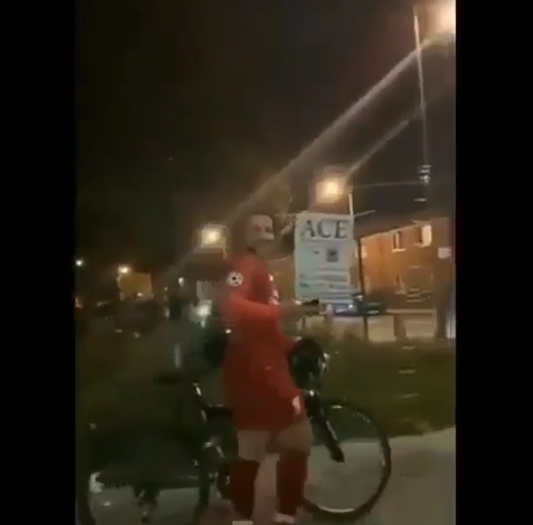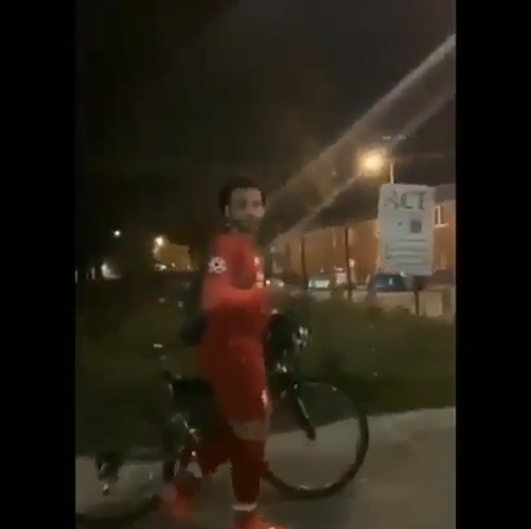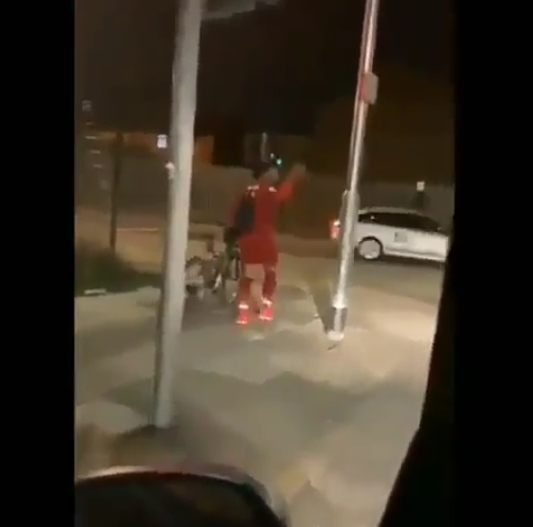 Watch the video below;