Moment Plane Crashes Into SUV During Emergency Landing
This is the moment a small plane crashes into a moving SUV in emergency landing on a highway in Minnesota on December 2nd.
Video
A video footage has captured the moment a small aircraft crashed into a moving SUV during an emergency landing on Interstate 35W in Minnesota.
In the video, a plane, which appeared to have suffered an engine failure, was seen traveling at the same speed as the vehicles moments before crashing down on the car.
Images of the single-engine aircraft, a Bellanca Viking, smashed into the bonnet of an SUV was also shared online.
Thankfully, nobody was seriously hurt in the collision that happened at about 9:15 p.m. on Wednesday, December 2.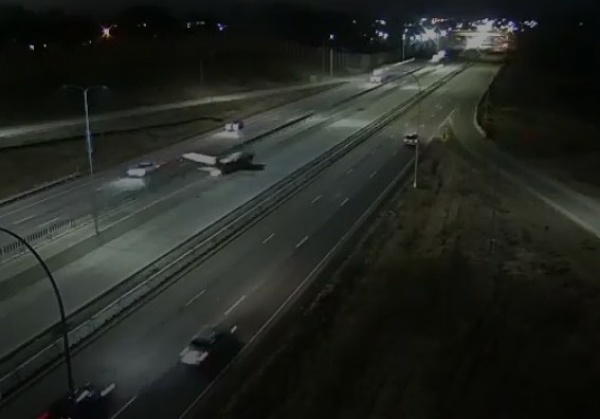 The driver of the SUV, Brittany Yurik, who was alone in the vehicle, walked away unscathed.
Craig Gifford, a 52-year-old pilot, and his passenger, were also uninjured during the crash.
Brittany Yurik, whose SUV was totaled during the incident, said :
"I saw [the plane] coming at me probably one second before we collided."
She added that :
"I talked to [Gifford] last night,"
"He's very kind. He was very apologetic. He explained to me what happened, and I just can't believe we're all OK. I think he was feeling the same thing."
The crash is currently under investigation by the Federal Aviation Administration and National Transportation and Safety Board.