4 White U.S Police Officers Dismissed After The Death Of Handcuffed Black Man (Pictures)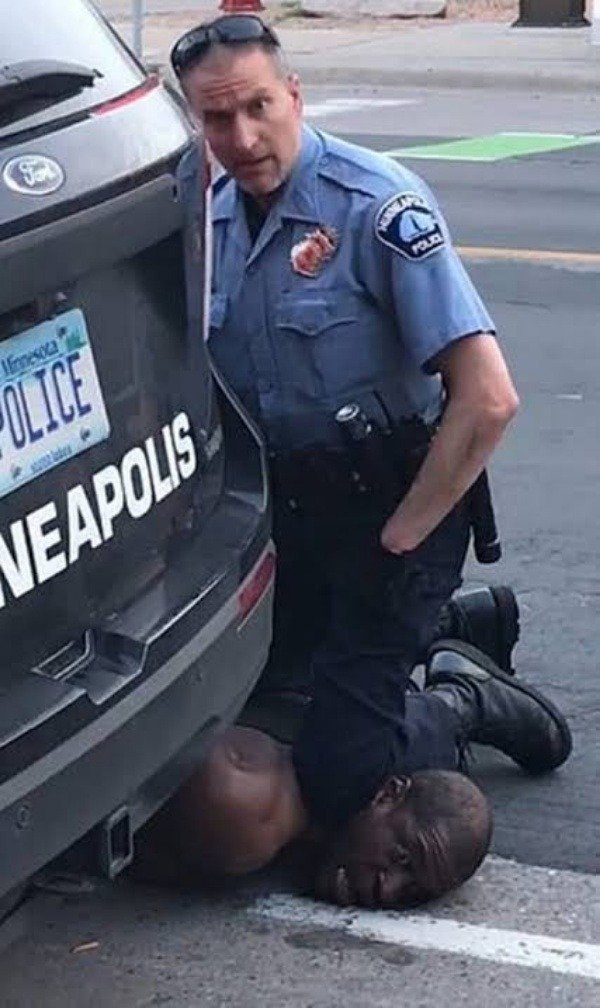 4 white U.S Police officers in Minnesota dismissed after the death of handcuffed black man.
Thousands of demonstrators on Tuesday vandalized the outside of a police precinct station and a police car.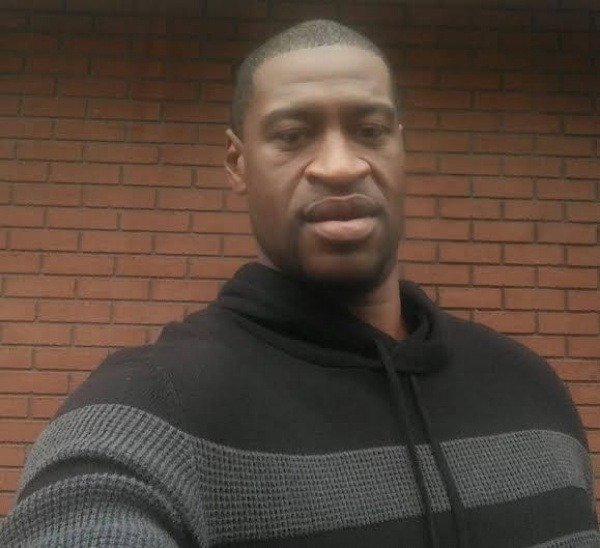 Four white police officers in Minnesota have been dismissed after the death of a black man who was seen on video being pinned down by his neck minutes before giving up the ghost.
The deceased, an African American, named George Floyd, was reported dead after a disturbing video emerged on social media.
Footage showed the man groaning and repeatedly saying "I can't breathe" while a white police pined him to the ground.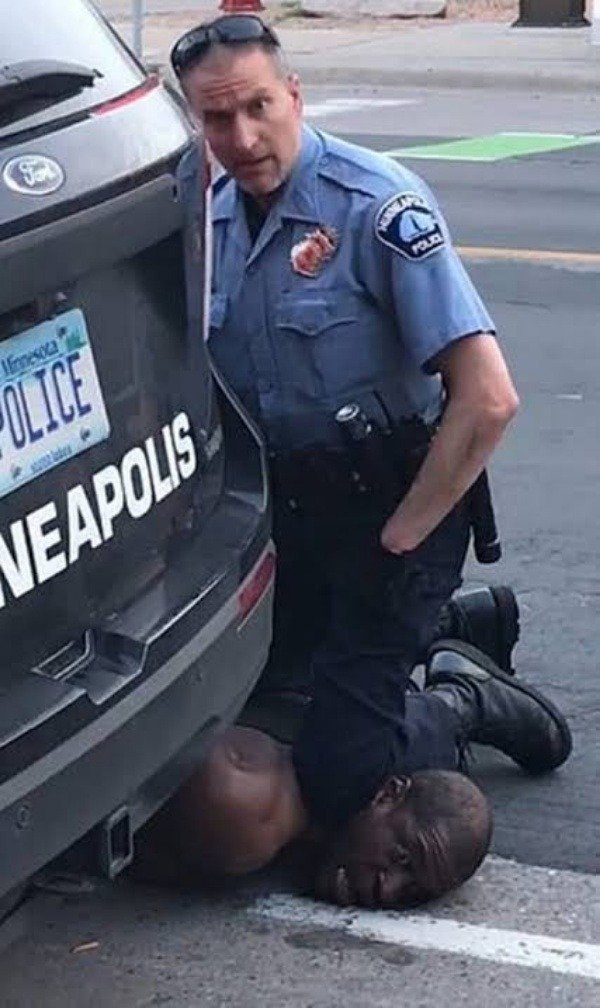 Although, the trending video shows just two officers at the scene, the officers were infact four in number.
Minneapolis Mayor Jacob Frey, who fired the four police officers involved, said in a video that :
"What I saw was wrong at every level,"
"For five minutes, we watched as a white officer pressed his knee into the neck of a black man,"
"Being black in America should not be a death sentence."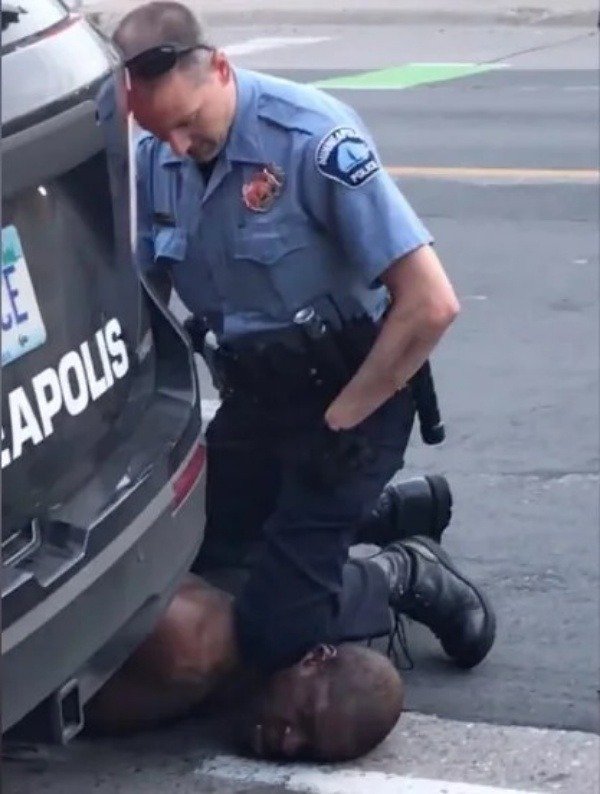 But despite their dismissal, which comes a day after the sad incident, thousands of protesters filled the streets around the scene in a peaceful rally on Tuesday chanting "I can't breathe,"
But the gathering took an unruly turn on Tuesday as police in riot gear fired tear gas and non-lethal bean-bag rounds into the crowds.
The protesters reacted by hurling water bottles and other objects that vandalized the outside of a police station and a police car.
George Floyd's family have reacted to news of the police officers dismissal, demanding more than just termination of their appointments.
Also See: Buy and sell cars faster on Carmart NG