Instagram Sensation Mompha Flaunts His Mercedes G63 AMG SUV (Photos)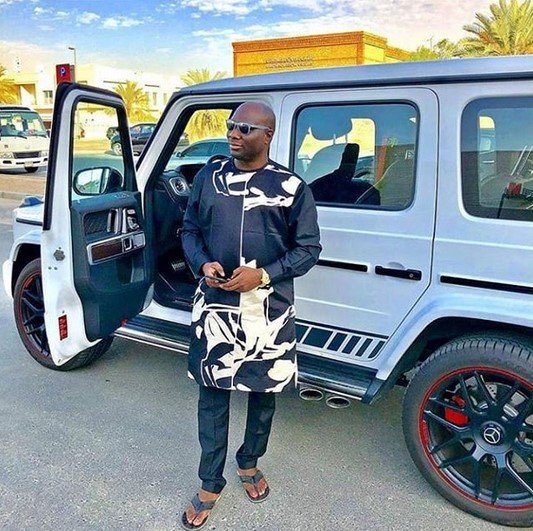 Ismaila Mustapha, popularly known as "Mompha" is a Dubai-based Nigerian entrepreneur, with interest in Bureau de change business.
Mompha is one of the 'Big Boys' of Instagram. He is seen always flaunting his luxury acquisitions such as cars, designer wears, watches etc.
He is also known for flying first class.In fact, he is famous for a lifestyle of luxury and ostentation.
He jsut flaunted his Mercedes G63 AMG SUV and would love you take a sneak peak.
Seems he needs to inflate the rear tyre of this his Gwagon.