See photos of the most unique car accident in Nigeria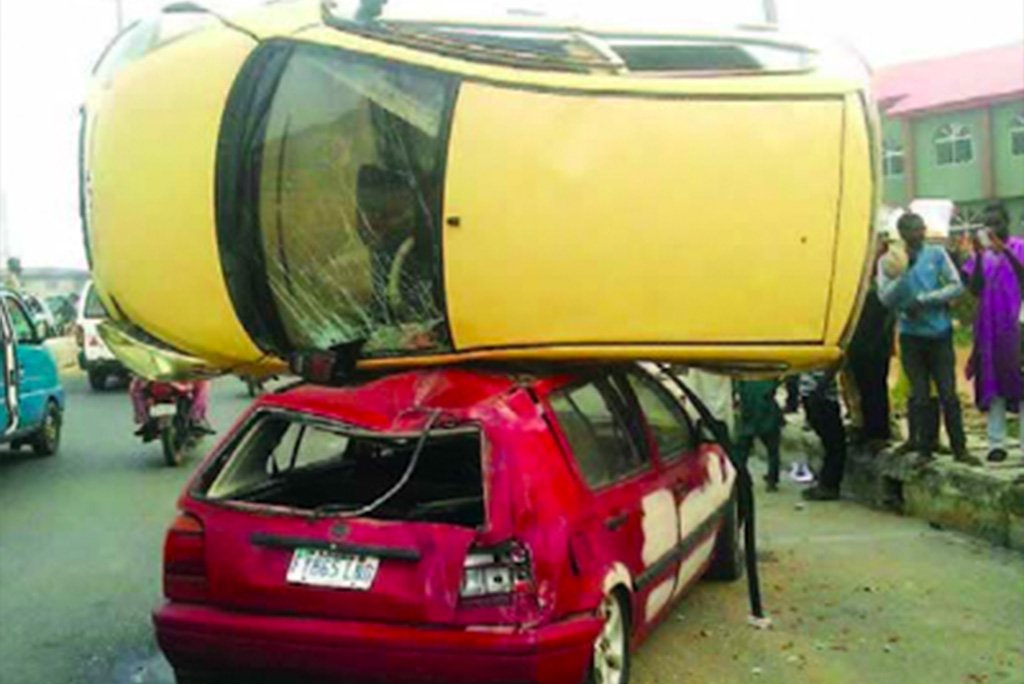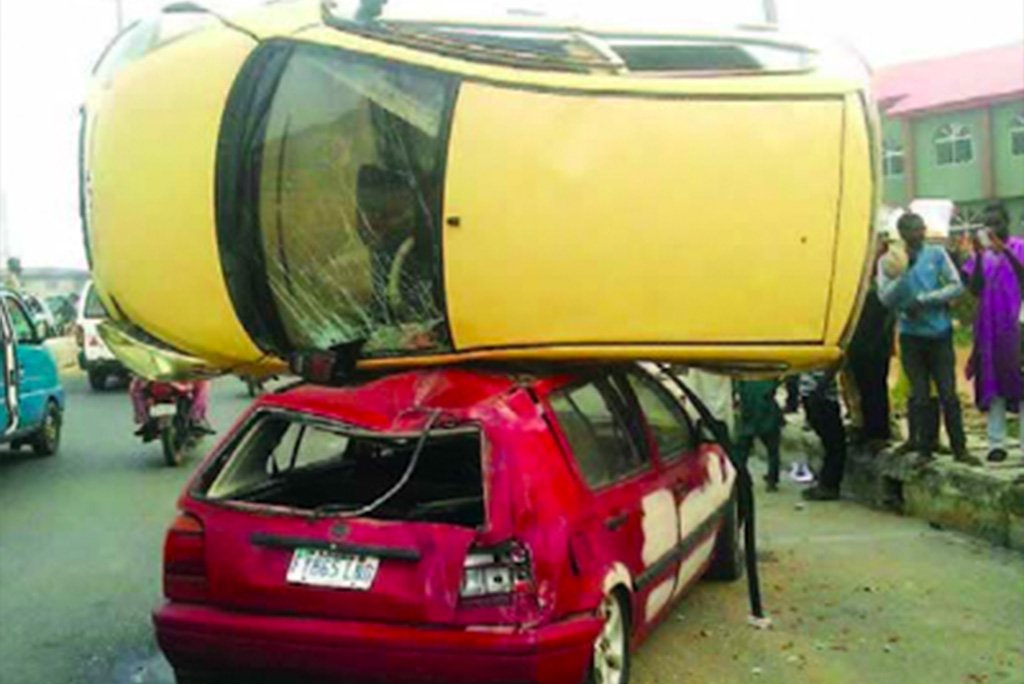 This must be a scene from a Nollywood action movie… This Hyundai car hit a kerb, somersaulted and landed on top of a Volkswagen Golf.
The Hyundai was said to be over speeding as the occupants were returning from a night party. Two occupants came out without any injury, however, a female occupant sustained a minor injury.
This accident occurred at Ayetoro in Osogbo.. Osun state capital. See the onlookers, this is definitely the most unique car accident they have ever seen.