How many Nigerians will this "The Young Shall Grow bus" kill?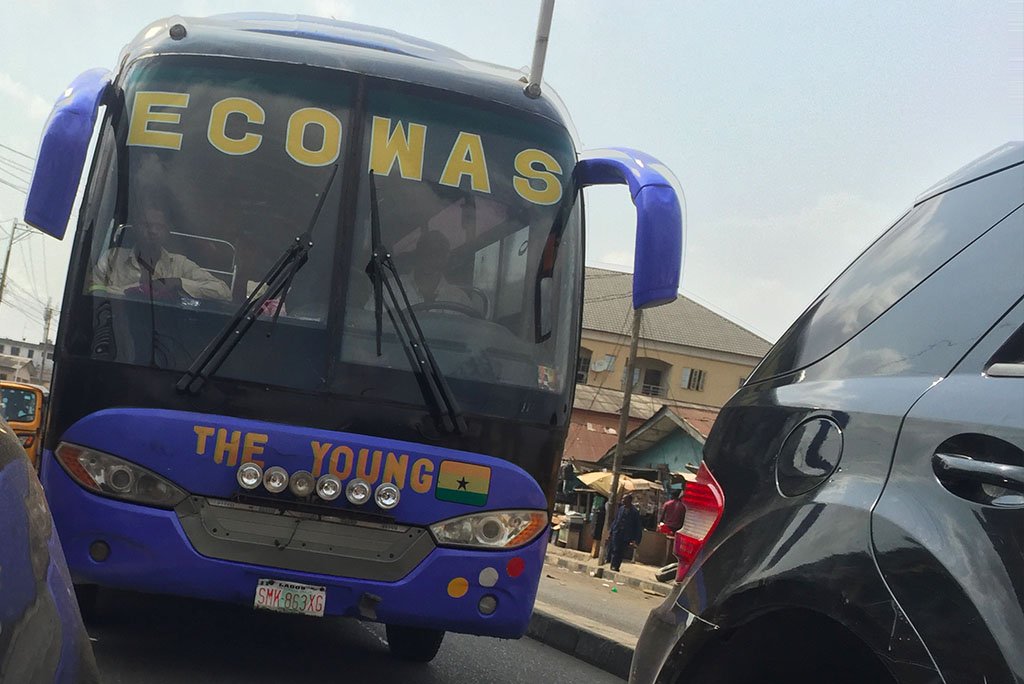 Dear Lord, we really need your intervention in this country. Leaders are not only passing wrong bills, vehicles and generators are also passing CO2 (Carbon Monoxide) emission everywhere.
I was going on my own o.. before this "The Young Shall Grow bus" came to unleash this thing you saw in the video above.
Without mincing words, CO2 emission is the single thing I hate the most about this our Nigeria. Man cannot even take fresh air again. To drive with windows down is a problem… Container trucks, BRT buses and Keke NAPEPs will not let you. The smoke is so tenacious it will even follow you to your house through your neigbour's generator.
I am very surprised no law in Nigeria tackles this emission issue. Global warming is real you know.. A few months ago, the Kara bridge river in Lagos went dry overnight and some people thought it was done from the village.. The signs of global warming are manifesting gradually but we remain oblivious.. Wake up Nigeria! Wake up!
We are busy killing ourselves for oil when it is fast losing its global relevance. Cars are going electric at a geometric pace. Countries are setting deadlines to eradicate petrol and diesel powered cars from their roads. Norway says by 2025 while Germany and others will follow by 2030.
Let us come together to stop this CANCER causing carcinogens. Let us come together to make this world a better place for our posterity.
Therefore, Government should hasten constant power supply… Senate should effect policies that will effectively tackle emissions… and all Nigerians should act now because CHEMOTHERAPY is not beans. Why drive a car that smokes? Why run your generator all night when inverters can be cheaper?
Kindly share and don't forget to tell us what you hate the most about Nigeria and proffer solutions.