Man And Woman Found Dead In A Car In Lagos; These Could Be the Possible Causes (Graphic Photos)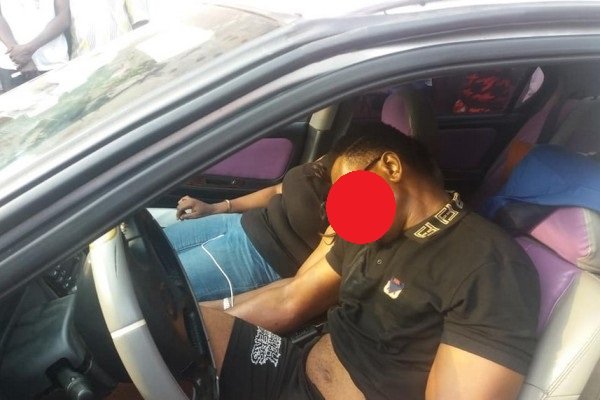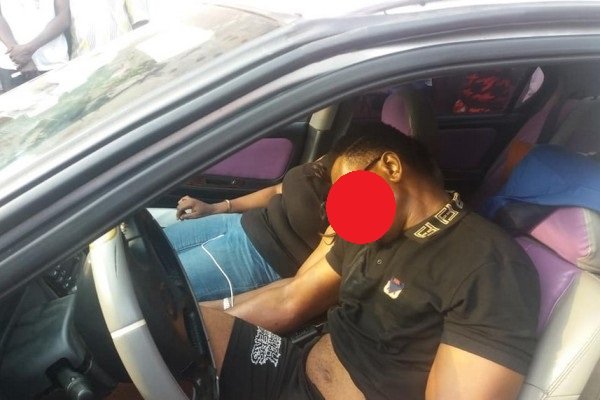 Yesterday, tragedy struck when a man and a woman were found dead inside a car in Maryland, Lagos.
The pair was found unconscious in the vehicle by a resident who raised an alarm and notified the police.
The police officers that made it to the scene evacuated the corpse of the victims pending further investigations.
Nobody knew the cause of their death but these could be the possible causes of their death.
1. Contaminated or fake Freon gas from the air conditioner.
2. Leaky exhaust system line could have made gases comprising of carbon monoxide find its way into the car; hence, carbon monoxide poisoning.
3. A car in front of them with an exceptionally heavy carbon monoxide laden exhaust kept spewing its content for a prolonged period of time and the vehicle's  and AC was set on "fresh air" instead of "recirculate".
These three scenarios could be a possible cause of their death.
Please this is a mere speculation and not the actual cause of their death. Let's wait on autopsy report from the police investigation department to know what the cause is.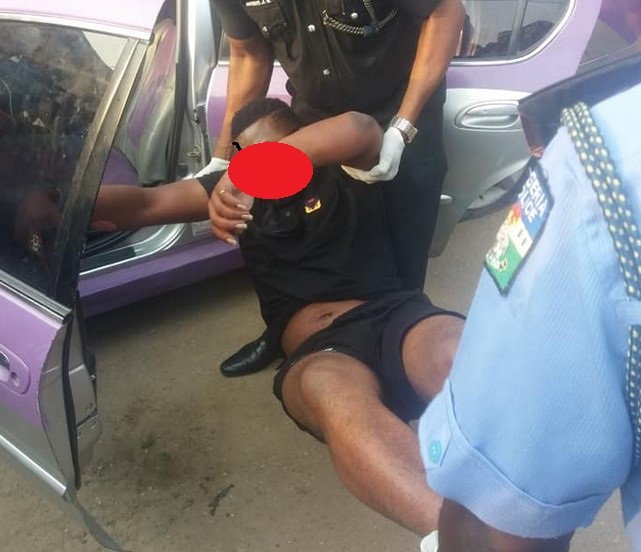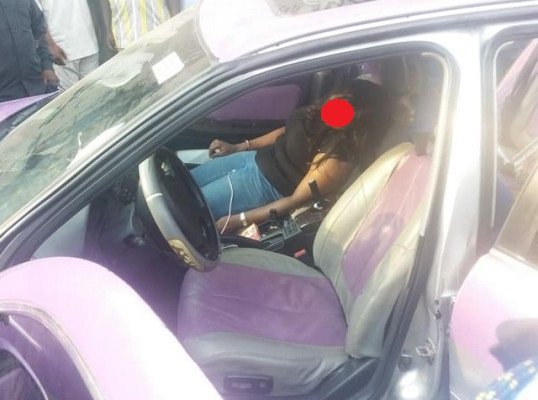 wh