Motorists, Residents Lament Over Worsening Apapa Traffic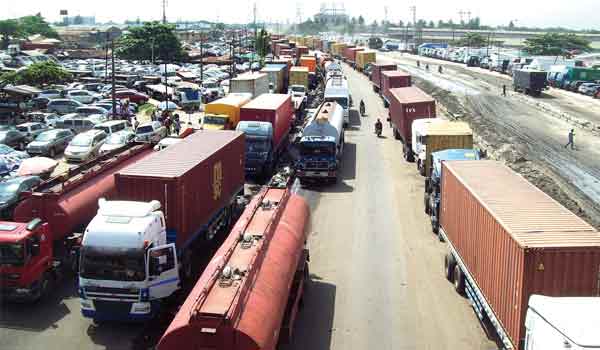 Motorists and residents who ply or live in the Apapa axis have continued to groan over worsening traffic situation in the area. Apapa is home to two busiest ports in Nigeria. However, what could have been a blessing has turned a nightmare for motorists and residents as inefficiency of operators of the ports worsens the situation.
Despite efforts by the government to eliminate the causes, Apapa traffic has remained a monster that defies all remedies.
Consequently, businesses have continued to suffer, while commuting has remained a herculean task. Apart from losses in man-hour on traffic, property incomes have continued to suffer.
It is not uncommon to see all kinds of articulated vehicles and tankers parked at entry points to the seaports and it was no different yesterday.
When The Guardian visited the area, container-laden trucks and tankers parked indiscriminately on access roads. Motorists and residents expressed worry that the gridlock had defied the electronic solutions.
They noted that the defiant disposition of motorists, commuters and truck drivers in the Apapa environs need government urgent intervention to improve traffic flow down to Oshodi-Apapa Expressway.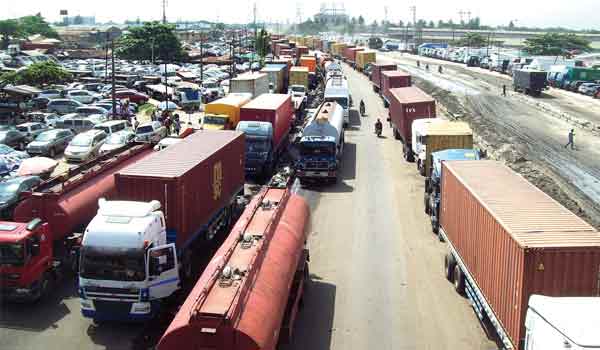 A motorist, Mr. Olalikan Olariwaju, who works in Apapa, recounted his experience, saying: "Driving through Oshodi-Apapa Expressway has become a nightmare.
"The journey, which should take me less than 10 minutes, ended up spending four hours from Second Rainbow to Berger Yard.
"I could not see a single traffic officer managing the traffic. The only men on the road are hoodlums and transport union members. The government has finally abandoned us to our fate in Apapa."
Also, a resident, Mrs. Monica Godwin, lamented: "I spend up to eight hours daily trying to pass through Mile-2 to Oshodi, where my business is located.
"We suffer on a daily basis while going for our businesses and we need government intervention to put an end to this gridlock." Mr. Gabriel Oni, a business owner in Apapa, noted that security agents and hoodlums had also taken over the control of traffic between Mile 2 and Tin-Can Island Port, adding that the road construction was also a factor against free flow of traffic.