See The Solar-Powered Mountain Climbers Motorcycle Acquired By The Nigeria Army (PHOTOS)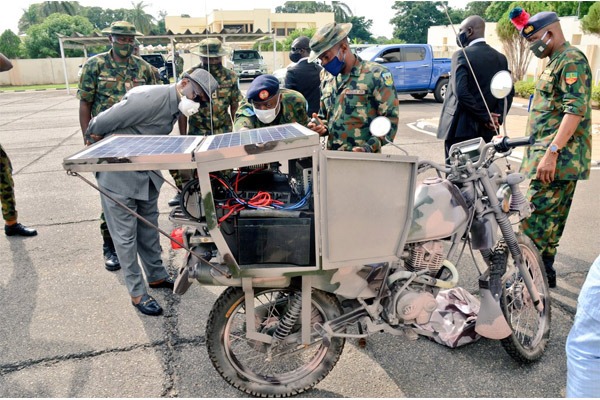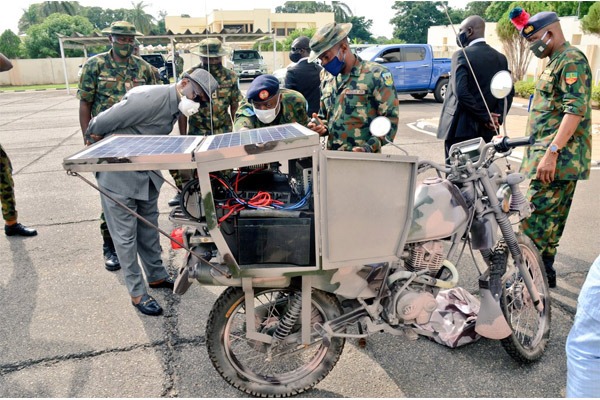 The Nigeria Armed Forces have acquired mountain climbers motorcycles. Mountain Climbers Motorcycle
Nigerian Chief of Defense Staff, General Abayomi Gabriel Olonisakin, announced the newest acquisition of the Nigeria Army. He made the announcement via his twitter handle @CDS_Nig.
According to Olonisakin, the mountain climbers motorcycles were procured to boost the fight against security challenges in our country.e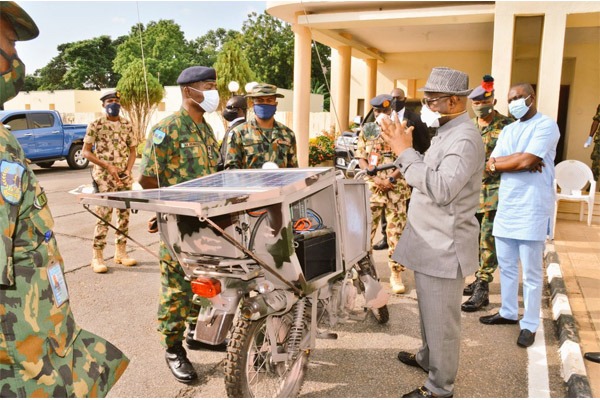 He tweeted: Mountain Climbers Motorcycle
"The AFN procured some mountain climbers bikes to boost our fight against security challenges in our country.
"These bikes were modified by configuring and fitting communication equipment which will enable effective communication amongst our troops.
President Muhammadu Buhari appointed General Abayomi Gabriel Olonisakin to the position on July 13, 2015.
Olonisakin is a member of 25 Regular Combatant Course of 1981.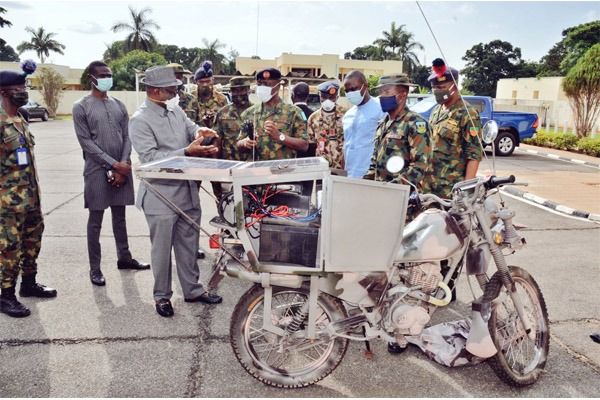 According to a Premium Times report, suspected Boko Haram members killed not less than 37 soldiers of the Nigeria Army Special Forces on Tuesday. Mountain Climbers Motorcycle
The attack. which took place along the Maiduguri-Damboa highway, followed a deadly ambush.
The Nigerian military had on Wednesday confirmed the attack but said only two soldiers died.
The coordinator of the defense military operations, John Enenche, said in a statement that the ambushed troops managed to "wriggle out of the assault to gun down 17 of the Boko Haram attackers".
Mr Enenche, a major general, said many of the Boko Haram/ISWAP attackers escaped with serious bullet injuries.
See Also:

Checkout The 2 Gun-Trucks Captured From Boko Haram By The Nigerian Army (PHOTOS)