See The Mangled Nigeria Army Vehicle Destroyed By Boko Haram During Ambush (PHOTOS)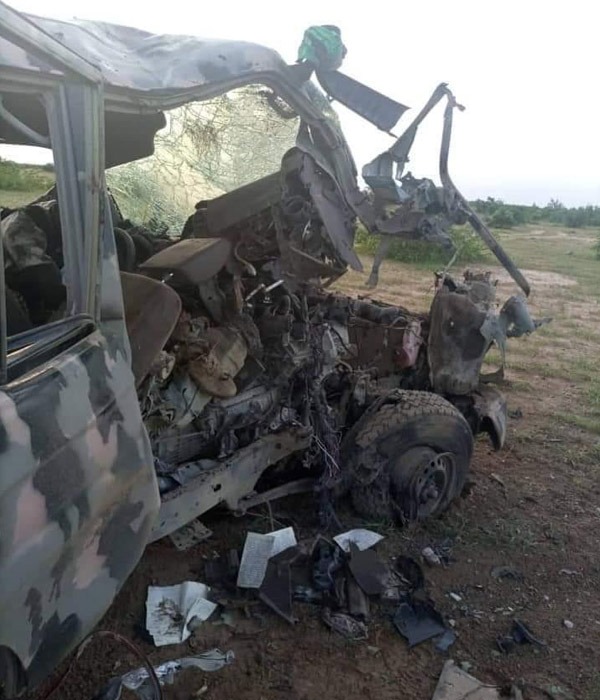 Improvised Explosive Device has killed a Soldier. Two others sustained various degrees of injuries while a patrol vehicle conveying troops was badly damaged. Nigeria Army Vehicle
This happened during an ambush by Boko Haram fighters along Maiduguri-Damaturu Road in Mainok.
The IED killed Nigerian Army officer, Second Lieutenant Abdullahi Alhassan.
According to report, the troops were returning from a rescue operation around 5:30 pm on Monday when the vehicle stepped over the planted IED.
Improvised explosive devices and ambushes continue to pose a major threat to soldiers fighting Boko Haram and ISWAP in Northern Nigeria. Nigeria Army Vehicle
Months ago, two soldiers were killed by IED during an ambush by insurgents close to Buni Gari under Gujba Local Government Area of Yobe State.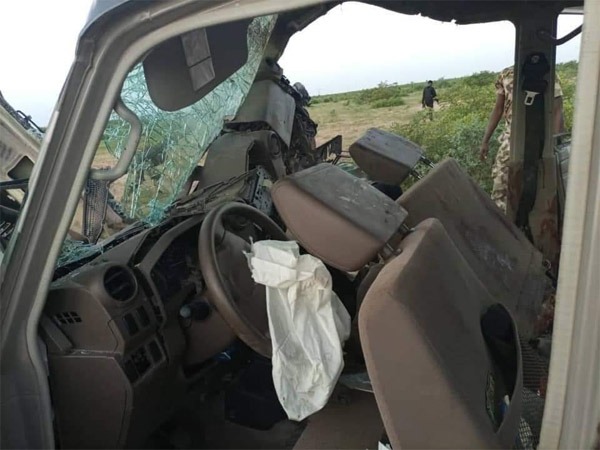 The Islamic State in West Africa or the Islamic State's West Africa Province formerly known as Jamā'at Ahl as-Sunnah lid-Da'wah wa'l-Jihād and commonly known as Boko Haram, is a jihadist terrorist organization based in northeastern Nigeria, also active in Chad, Niger and northern Cameroon.
Founded by Mohammed Yusuf in 2002, the group has been led by Abubakar Shekau since 2009.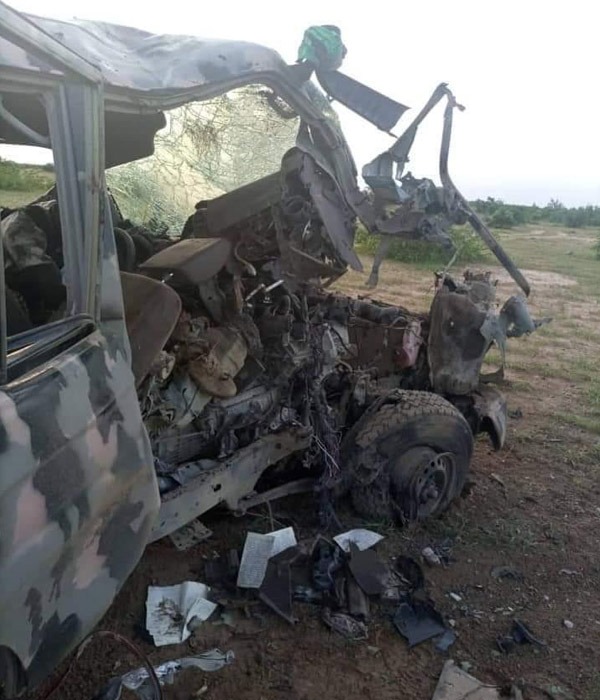 On 22 April 2018, a Nigerian army spokesperson stated that Nigerian soldiers destroyed a Boko Haram improvised explosive device (IED) factory at Buk village. Nigeria Army Vehicle
Soldiers of 27 Task Force brigade, along with the Nigerian Air Force and the Civilian Joint Task Force, raided a Boko Haram camp.
According to the Army Public Relations Director, the Joint Operation Task Force (JOTF) resulted in the killing of some Boko Haram members and the freeing of five women hostages.
The JOTF soldiers recovered several vehicles and destroyed a bunker and the IED factory during the operation. Two soldiers sustained injuries during the operation.