Mountains of Garbage: A Common Feature of Every Part of Lagos Today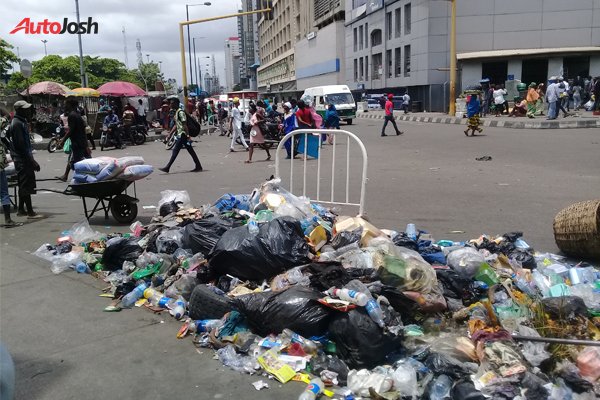 Ambode, Kilode?
Indeed, this is not the cleanest of times in Lagos state.
No matter the location – highbrow, lowbrow – one thing has become a common feature: mountains of garbage on the street.
No doubt, the only legally recognized organization for clearing up garbage in Lagos, Visionscape, is overwhelmed.
As much as one is not aware of the contractual details of the new clean-up arrangement for Lagos state, however it is very apparent that the sudden disengagement of the services of the PSP operators wasn't exactly a well thought out one.
Nevertheless, Visionscape urgently needs to up its game.
These unsanitary sights are not exactly what any serious city that strive to attain the status of a mega city should project.
But as we say in this part of the world – It is well.
Itesiwaju Ipinle Eko lo je wa l'ogun.