NASA Used Boeing 747s To Transport Space Shuttle Orbiters From Landing Sites Back To Launch Complex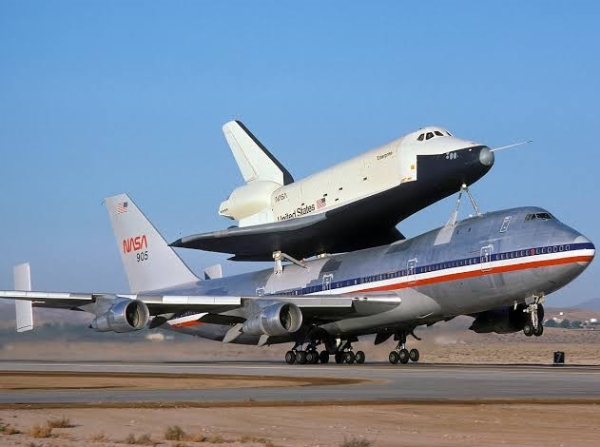 NASA used two Boeing 747s as Shuttle Carrier Aircrafts to ferry its Space Shuttle Orbiters from landing sites back to the launch complex.
The two modified Boeing 747 aircrafts were identical in performance as Shuttle Carrier Aircraft (SCAs).
The Space Shuttle orbiter is the spaceplane component of the Space Shuttle, a partially reusable orbital spacecraft system.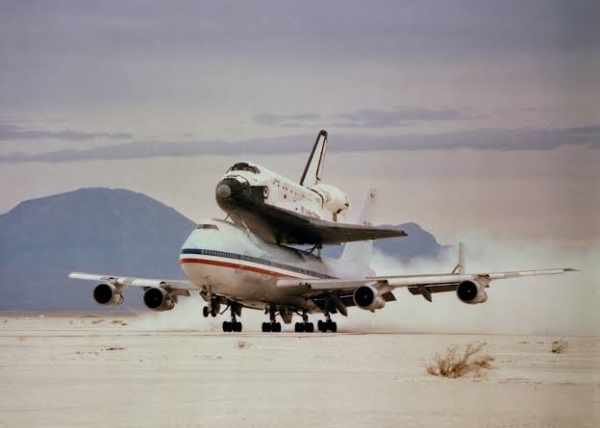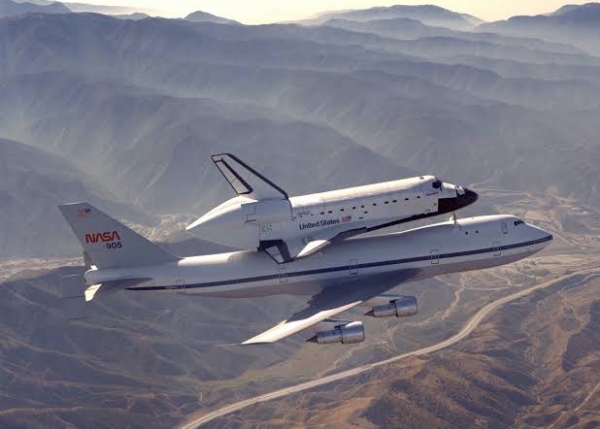 The National Aeronautics and Space Administration (NASA) flew two modified Boeing 747 jetliners, originally manufactured for commercial use, as Space Shuttle Carrier Aircraft (SCAs).
The two aircraft, identical in performance as Shuttle Carrier Aircraft (SCA), were owned and under the operational control of NASA's Johnson Space Center, Houston.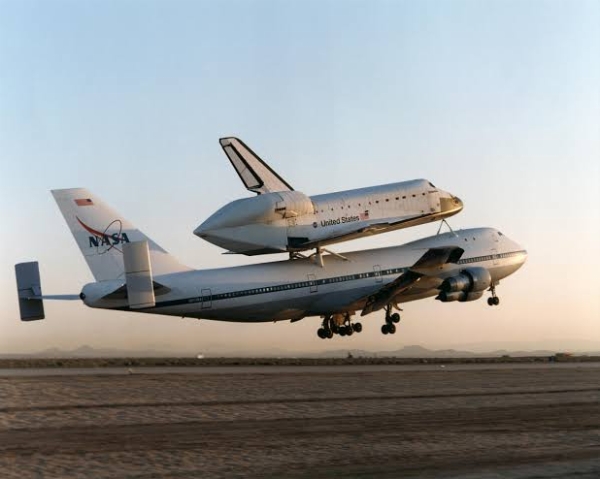 One of the Space Shuttle Carrier Aircraft (SCAs) is a 747-123 model, while the other was designated a 747-100SR-46 model.
The SCAs were used to ferry space shuttle orbiters from landing sites back to the launch complex at the Kennedy Space Center and also to and from other locations too distant for the orbiters to be delivered by ground transportation.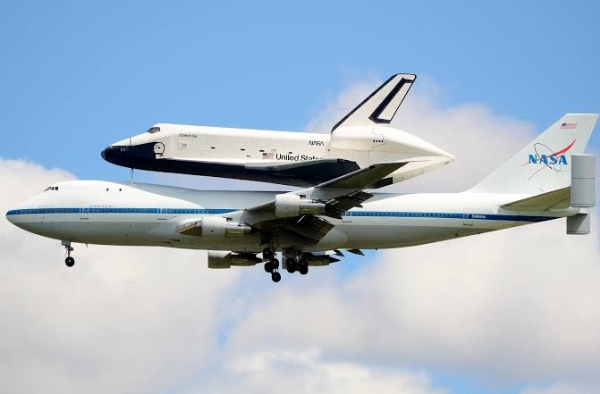 The orbiters were placed atop the SCAs by Mate-Demate Devices, large gantry-like structures that hoisted the orbiters off the ground for post-flight servicing and then mated them with the SCAs for ferry flights.
NASA 905, a Boeing 747-123 model built in 1970, was the first and only SCA used by the space shuttle program until November 1990, when NASA 911 was delivered as an SCA.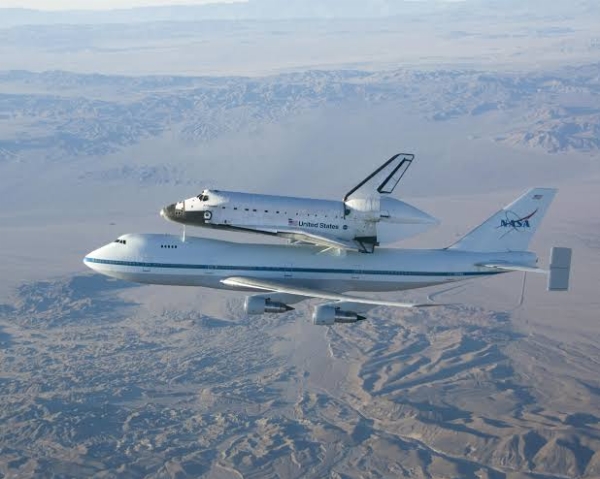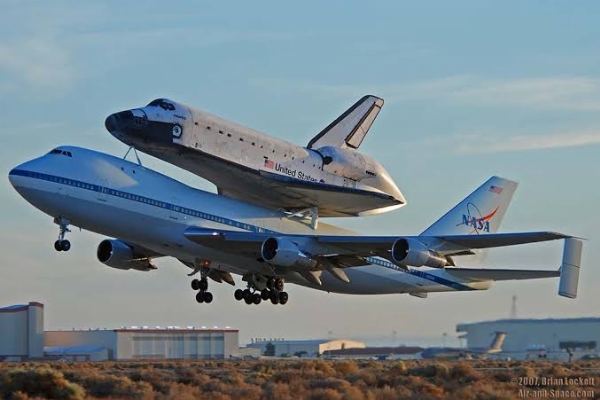 Along with ferrying Enterprise and the flight-rated shuttle orbiters between the launch and landing sites and other locations, NASA 905 also ferried Enterprise to Europe for display in England and at the Paris Air Show and the 1984 World's Fair in New Orleans.
NASA 905 flew 70 of the 87 ferry missions during the operational phase of the shuttle program, including 46 of the 54 post-mission ferry flights from Dryden to the Kennedy Space Center.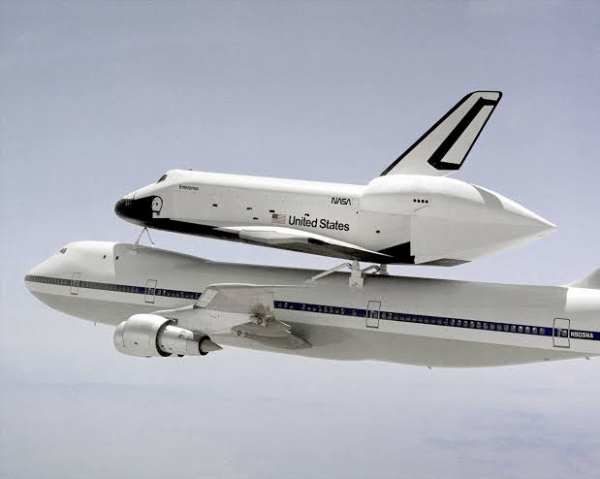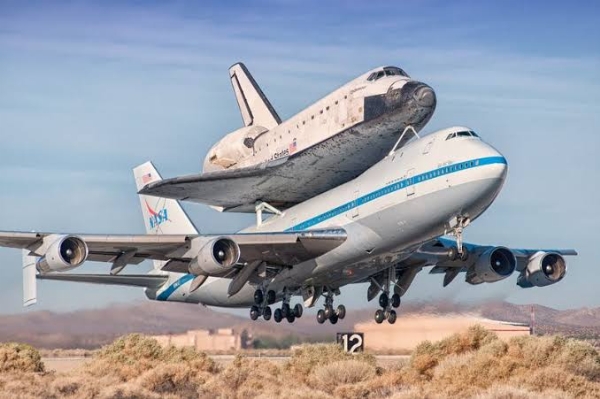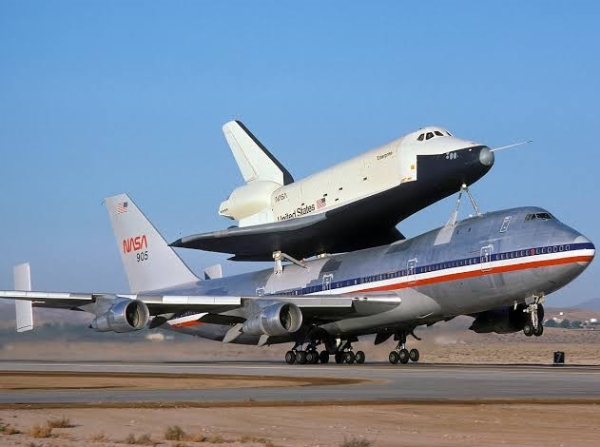 Upon its retirement in late 2012, NASA 905 had flown 11,018 flight hours over 42 years, both as a commercial jetliner and as a NASA space shuttle carrier, and had made 6,335 takeoffs and landings.
NASA 911 was the second SCA, a Boeing 747-100SR-46 version. It was built in 1973 and entered service with Japan Air Lines. The aircraft was obtained from the airline in 1989, modified by The Boeing Co., and delivered to NASA on Nov. 20, 1990.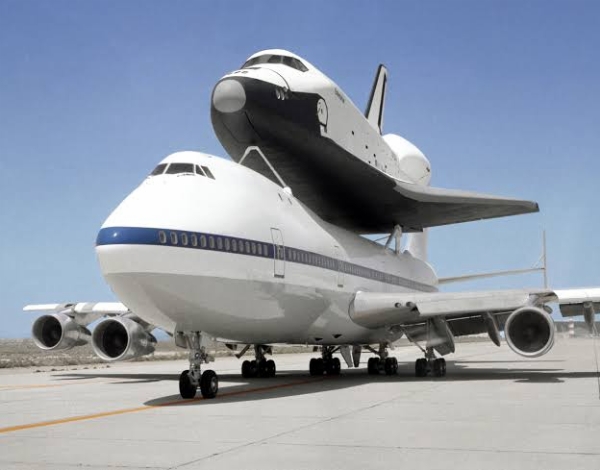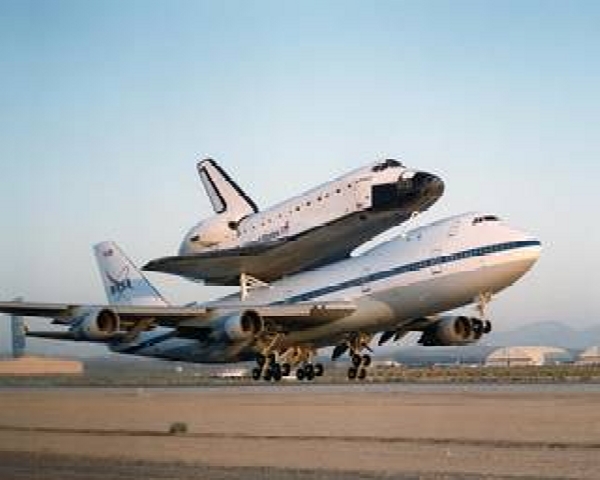 Upon its retirement on Feb. 8, 2012, it had amassed 33,004 flight hours over its 38-year flight career, including 386 flights as a NASA shuttle carrier aircraft, 66 of which were flights with a space shuttle mounted atop the fuselage.
NASA 911 flew 17 of the post-shuttle-landing ferry flights from Edwards to Kennedy. NASA 911 is currently on public display at the Joe Davies Heritage Airpark in Palmdale, California, under a long-term loan agreement with NASA.