New Face Of The Historic Enugu Milliken Hill Road (pictures)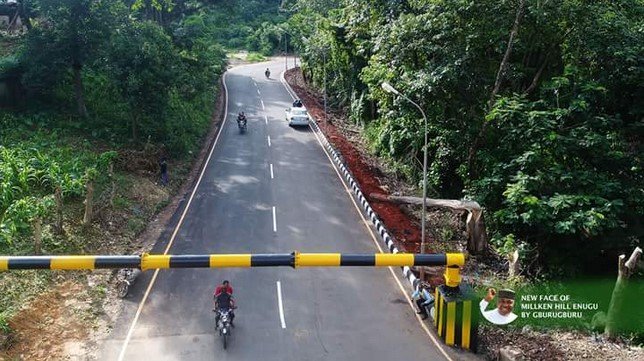 Milliken Hill Road, Ngwo, is a historic road that was constructed in Enugu since 1909 during the colonial era.
Ever since that year, the road has been as it was constructed and degrading. It reached a level when the road turned out to be death traps for commuters.
The road that spans three kilometers (3km) has been reconstructed by the incumbent government led by governor of Enugu State – Governor Ifeanyi Ugwuanyi.
The road was not just reconstructed; it was fitted with street lights and some other safety measures such as barricades.
See the pictures below;