Tanker Kills 4 In A Bar In River State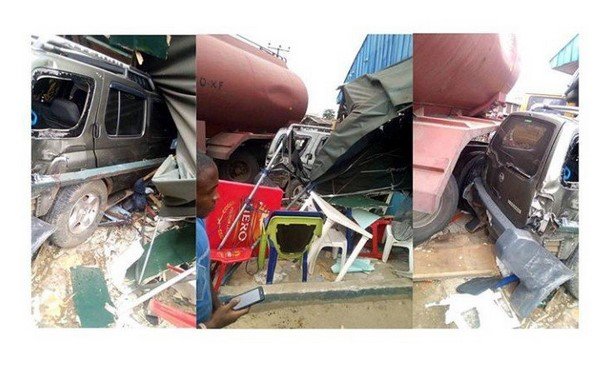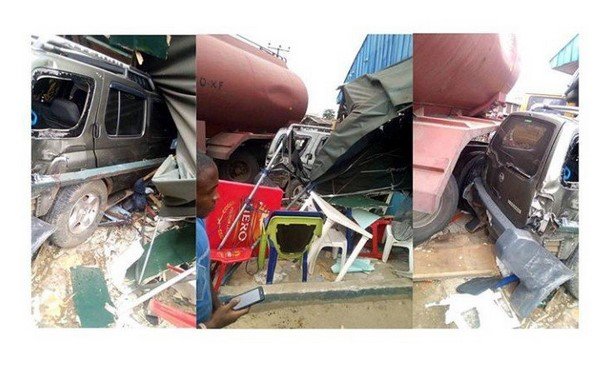 In recent times, the toll of lives cut short by tanker accident has been on the high side.
This accident happened in River state. The tanker was heading to the Port Harcourt Refining Company Limited when it ended up claiming the lives of 4. The driver lost control in Rumuapara due to brake failure.
What Should I Do If My Car Brake Fails?
The tanker also damaged a parked SUV and injured many. Policemen from the nearby Rumuokoro Divisional Police Headquarters, Port Harcourt, later removed the bodies of the victims after arresting the driver.
No place is even safe again; even inside a beer palour.
Trucks Have Claimed A lot Of Lives On Our Roads. Here are 7 Ways You Can Avoid Being A victim