New York Motor Show Cancelled Again Due To New Covid 19 Spikes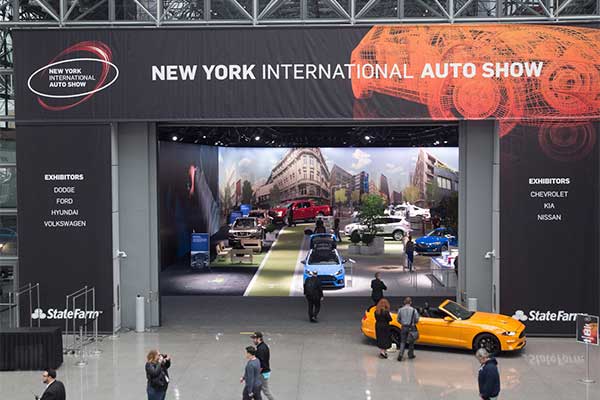 The 2021 New York International Auto Show has been cancelled, the organizers announced on Wednesday. The event, which is one of the largest in New York City, as well as one of the most significant on the automotive calendar each year, was rescheduled for August 20-29.
Mark Schienberg, president of the New York auto show, said in a statement sent to media, the show "has been cancelled due to the growing incidences of the Covid-19 Delta variant and the increased measures announced recently by state and local officials to stop its spread."
It's a late shutdown to what was going to be a show with some strong reveals. The two biggest debuts we already knew about were the new Nissan Z, the next-gen Subaru WRX, the 2022 Jeep Grand Cherokee 4xe, and the 2022 Hyundai Elantra N, among others. Now that the show is no longer, expect these reveals to go on virtually as they have for the past year and a half.
"As custodians of the 121-year-old New York Auto Show, we are committed to providing a safe environment for everyone including attendees, exhibitors, and the thousands of men and women who put the show together," the organizers said in a statement. Attempting to end on a positive note, the organizers claim the NYIAS will bounce back "bigger and better" when it hopefully returns in April 2022.