Next Ford F150 Raptor May Have A Whoppy 725Hp From The Mustang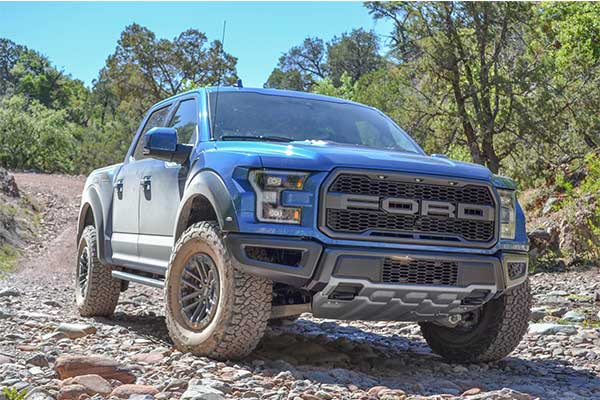 With the RAM 1500 TRX  being the most powerful pickup, Ford didn't take it likely and will respond with the 750hp powered F150 Raptor. Spy images have been filtering the internet for the next big pickup truck with a powerful V8 under the hood. The Blue Oval automaker is planning to stuff the Shelby GT500's 5.2-litre supercharged V8 into the 2021 Ford F-150 Raptor. The Shelby GT500 has a whopping 760hp but Ford may tune it down to a reasonable but powerful 725 or 750 as the case may be.
Ford wants to retain its position as the champ in the pickup industry and with this engine. This is a far upgrade from the current Raptor that produces a 450hp V6 3.5-litre engine. Nobody knows the torque the next Raptor will have. But expect it to be more than the 650 lb-ft that the TRX has. Although the F150 is the best selling truck, the return of a V8 to the Raptor is a welcome development. This means that the V8 engine is not dead yet.
No release date for the next F150 Raptor but rumours has it that it will be launched by 2021 as a 2022 model. Till then, the RAM 1500 TRX should enjoy its reign as the most powerful pickup before the true king returns and reclaim its crown.