Next Generation Nissan 400Z Delayed Again As Photos leak (Photos)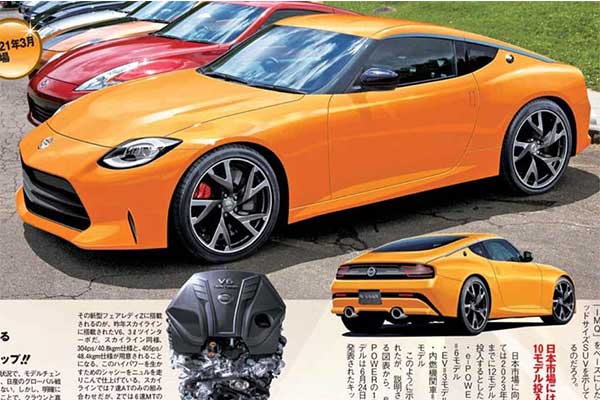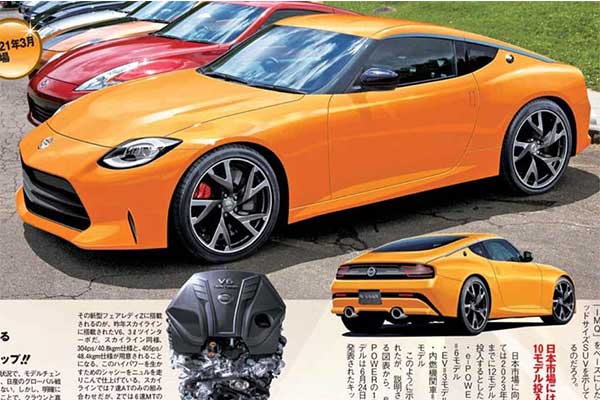 Nissan is currently undergoing a serious rebranding process as they look to replace almost all their lineup and the 400Z made the cut. The Nissan 400Z was scheduled to be released in 2021 as a 2022 model but was delayed till late 2022 as a 2023 model. Nissan plans to take on the Toyota Supra but that dream will take a little longer to manifest.
By the time the 400Z comes out, the current 370Z would have been 15 years old which by car age, that's old. But no one is surprised since the GT-R is entering its 13th year of existence. According to reports, the new 400Z will not be hybrid-powered but may use a twin-turbo V6 instead. This engine like the name suggests may produce 400hp. This powerplant is already found in Infiniti models like the Q50 and Q60 Red Sport 400. That would be a healthy power increase over the naturally aspirated 370Z's V6.
From the leaked image, you can see that despite new, the 400Z is still very much recognizable. Although the proportions are similar to the muscular 370Z, the details are quite different. There is a much larger front grille but the headlights are smaller and simpler than those on the current car. A less rounded rear end features a blacked-out section between the taillight clusters and larger dual exhaust outlets.