Nigeria To Reach Net Zero Carbon Emissions by 2060, NADDC Boss Assures Delegates At Climate Summit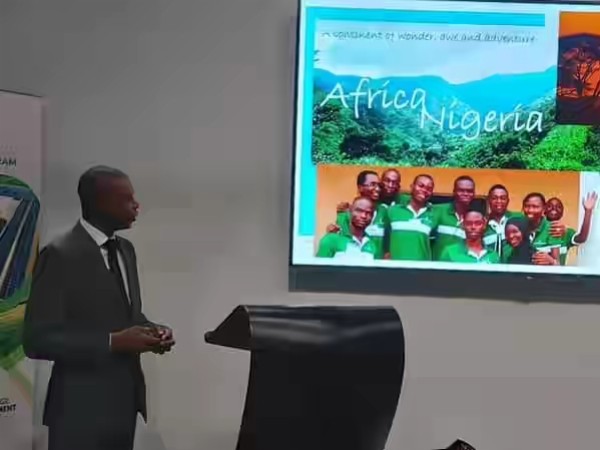 Nigeria aims to reach net zero carbon emissions by 2060, NADDC boss assures delegates at the ongoing climate summit.
As part of plans, Nigeria aims to curb carbon emissions by switching to all-electric and gas powered vehicles.
The Director-General, National Automotive Design and Development Council (NADDC), Jelani Aliyu, has briefed delegates at the ongoing COP26 UN Climate Change Conference in Glasgow, on how Nigeria plans to actualize a net zero target by 2060.
At the summit, where close to 200 countries gathered to discuss and commit to a net zero world, Aliyu disclosed the advanced developments in Nigeria's automotive sector with the recent start of assembly of Electric Vehicles as exemplified by the Hyundai Kona EV.
The NADDC boss also talked about the deployment of Jet System's Jet Mover Electric Delivery Van in Lagos as well as the assembly of AutoGas powered OMAA CNG Minibus, a division of KOJO Motors.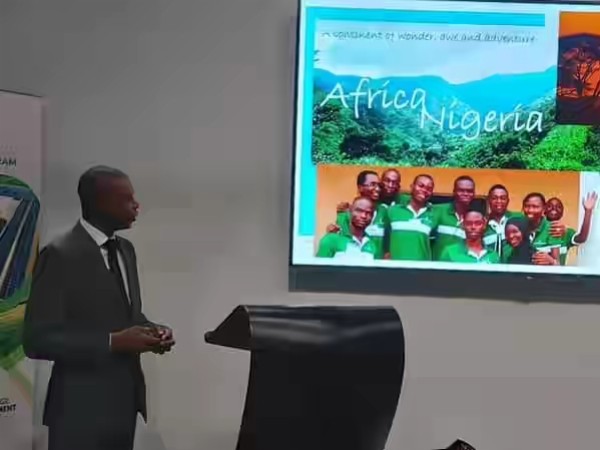 Aliyu said Nigeria cannot afford to be left behind as nations around the world advance technologically.
"As I mentioned, the world is in a race on the backs of eagles, and Nigeria cannot afford to be in that race on the backs of anything less, neither a falcon nor a hawk, but on the backs of eagles. So whatever advanced technology is being leveraged around the world for human development, must be understood, adopted and further developed to uplift our people."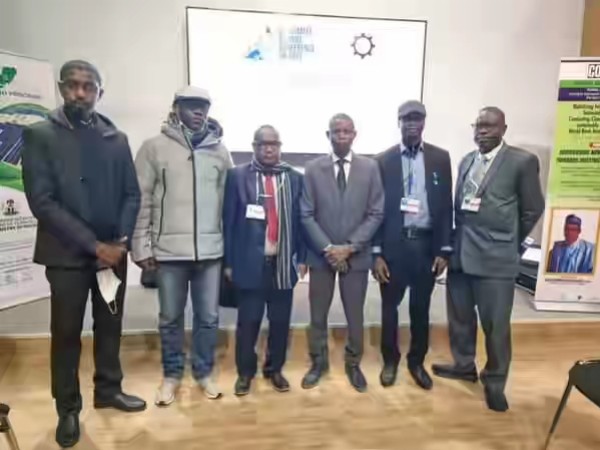 "Nigeria has committed to get to net zero by 2060, I believe that is sufficient time for us to really develop the necessary alternative solutions for transportation".
Aliyu mentioned that an integral part of reaching that net zero target by Vehicle Electrification, which has zero emissions. He also pointed out the need to use a parallel and transition fuel such as gas, which significantly reduces the amount of carbon dioxide and carbon monoxide that are emitted by vehicles.
He further explained that as per NADDC's efforts both of the two strategies are already happening: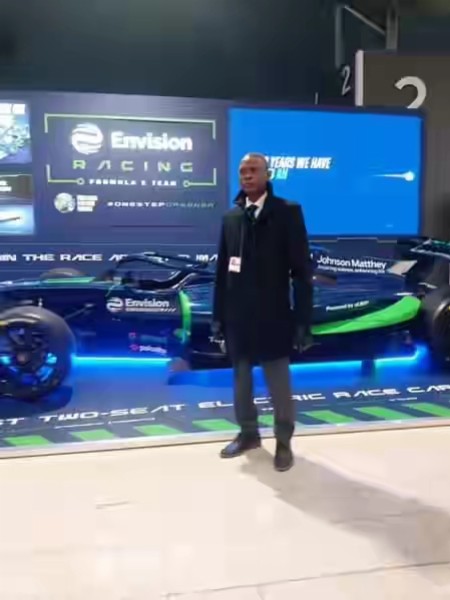 "Nigeria has already started assembling Electric Vehicles with the Hyundai Kona, and both it and the Jet Mover Electric Delivery Van are in use, also started is the assembling and usage of Gas Powered Vehicles with the Omaa CNG Bus. So I believe we are on our way."
"Yes, we have challenges, but we will not allow ourselves to be defined by those challenges, we will only be defined by our dreams and aspirations, we must be defined by what we can achieve."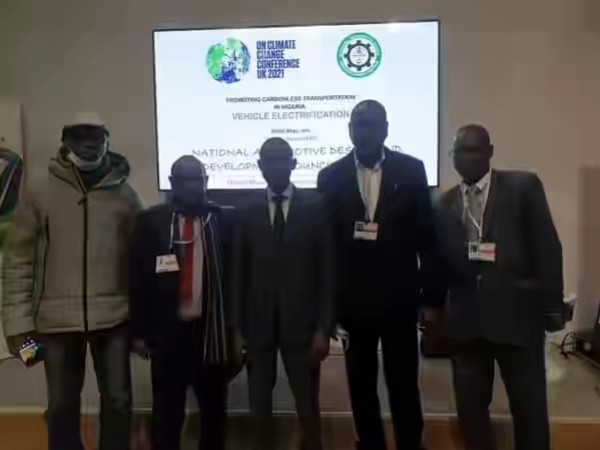 "It is never about what is in front of you, it is about what can you put in front of you, how do you make your life better. So how do we collectively as Nigerians make our lives better. I believe we can do it, whatever has been done around the world could easily be replicated in Nigeria.
"I think the target is very achievable, God willing, because that gives us sufficient time to really achieve it, and like I said we have already started. It is not like Nigeria is waiting until 2050 or 2055 to start, we have already started."
He mentioned that for the transportation sector it wouldn't be surprising, God willing, that those targets are reached even before 2060, because he believes something great is happening in Nigeria.
He added that the uniqueness of Electric Vehicles is that anyone can charge them even at home by plugging into any socket for air conditioners.
The National Automotive Design and Development Council (NADDC) has developed and built 100% Solar Powered EV Charging Stations in Sokoto and Lagos, and the one in Nsukka is coming up.
These are pilot programmes with the objective of proving that the concept works so they could be replicated by the private sector across the nation.