Nigerian Gives Mercedes-Benz C-Class A Graffiti Paint Job (Photos And Video)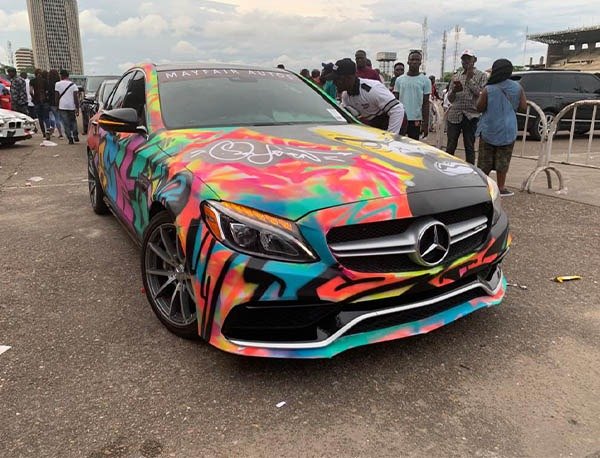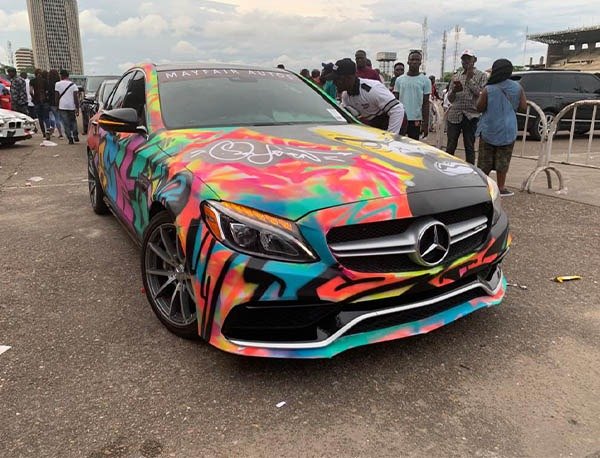 A Nigerian Graffiti artist in collaboration with Mayfair Motors brings you this piece of work. This is a Mercedes-Benz c63s with a 4.0 twin-turbo v8 with 510hp and a 9-speed automatic transmission. The artwork as seen below is a masterpiece.
The Nigerian who did the graffiti work is Osa Okunkpolor aka Osa Seven. He is also a graphic designer and a good one too. Osa is a graduate with a bachelor's degree in Visual Communications from the University of Lagos, Nigeria (Unilag). In addition, he has worked as a brand developer for Food Concepts Plc and also ran the clothing brand Live Mechanics before the Osa Seven brand. Osa has since worked with companies namely: MTV, Jameson, Absolut Vodka, Pernod Ricard, HP, Africa, Guinness, Smirnoff, Heineken, etc. Osa is well known across the country for his outstanding work.
Mayfair Autos, on the other hand, is an automobile dealer that deals in the sales and importation of cars. Mayfair Autos offers a wide range of vehicles at the demand of the customer and they are always satisfied. They can also import brand new cars for customers who want "tear rubber"
Here are photos of the graffiti C63s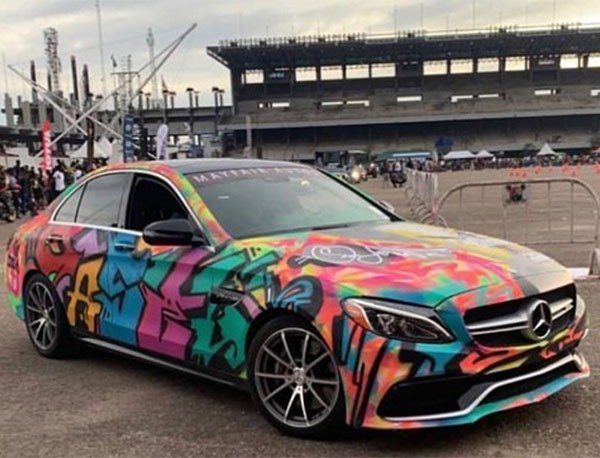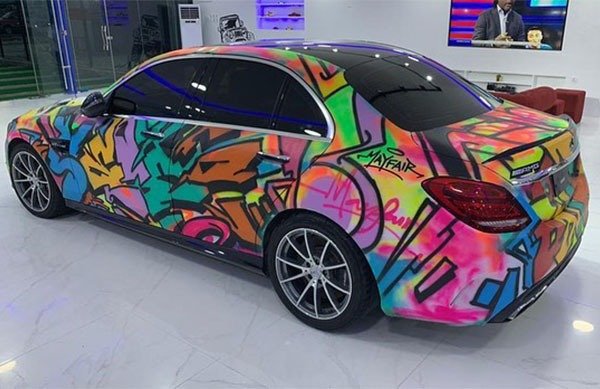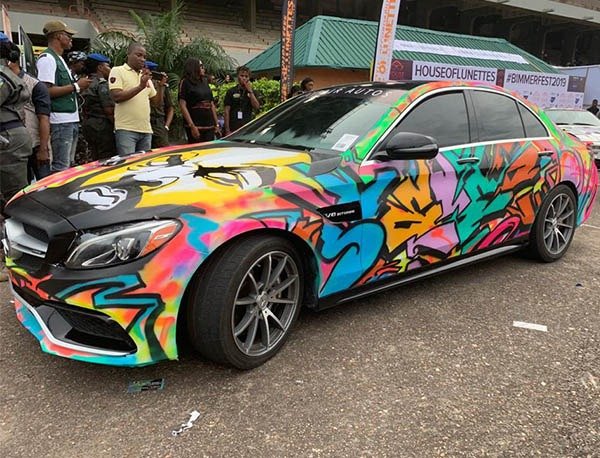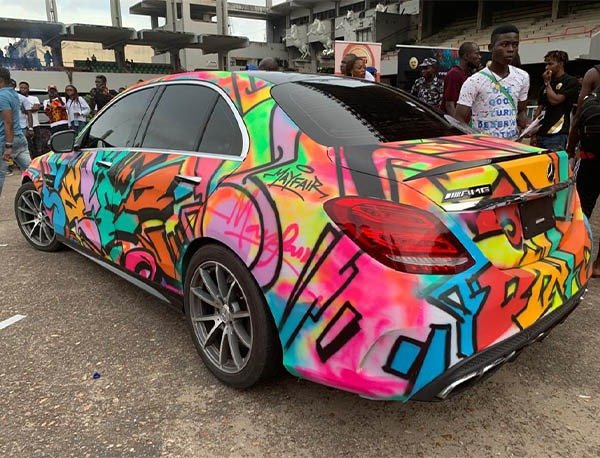 VIDEO