A Nigerian Made This TV Stand From A 2017 Mercedes Benz GLE Bumper (Photos)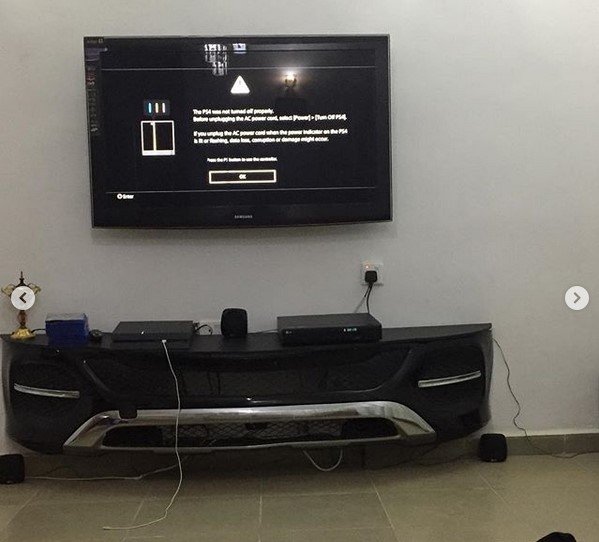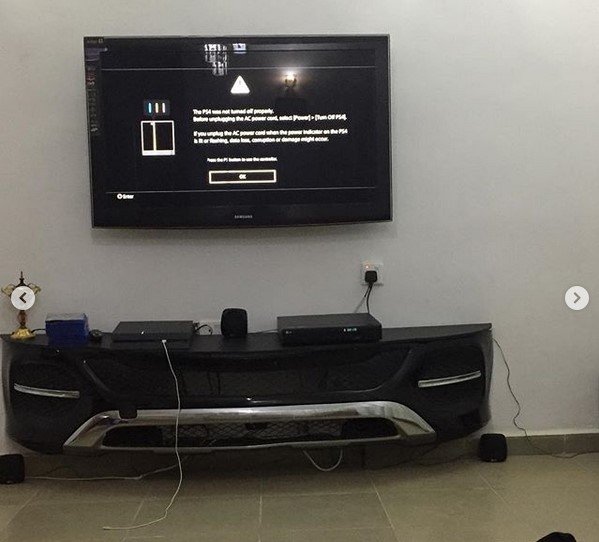 Real Sam whose Instagram ID is realsam09 is a race driver & drifter, creates movie stunts, car events organiser and car parts crafter/inventor.
He was able to make a TV stand out of a 2019 Mercedes Benz GLE bumper.
Hit or Miss???