See The Dazzling Effects On This Tesla Model 3 Wrapped In Holographic Chrome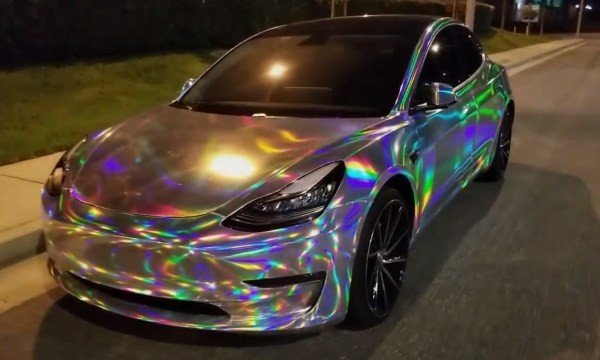 Car lovers are ready to spend fortunes on high-end paint jobs in order to make their cars standout. The ₦5.2m psychedelic ChromaFlair finish on 2011 Range Rover Autobiography that appears to change colour when you move around it,  and the ₦10.8m – 8 days paint job on the Bentley Mulsanne are just few examples .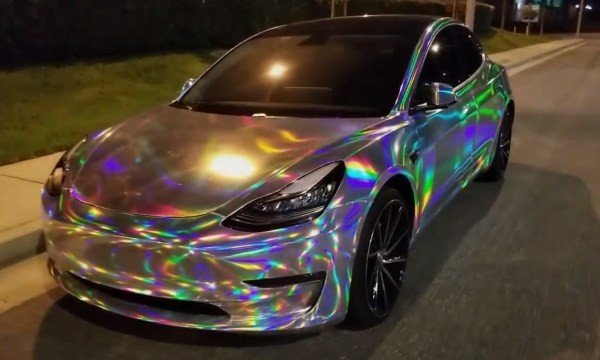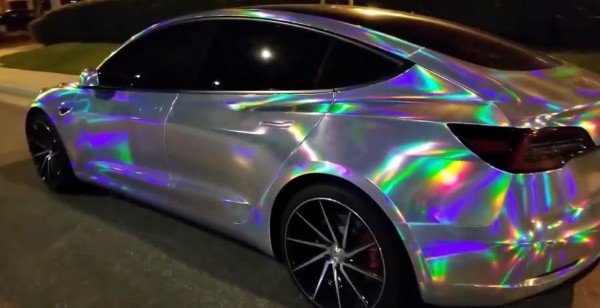 And this world's first Holographic Chrome Tesla Model 3 is no exception,as it spots what can be described as a unique and expensive holographic chrome wrap that gives a compelling and dazzling rainbow effects when light shines on it .
What Do You Think?