Tesla Model 3 Drives In Flooded Streets During Test In China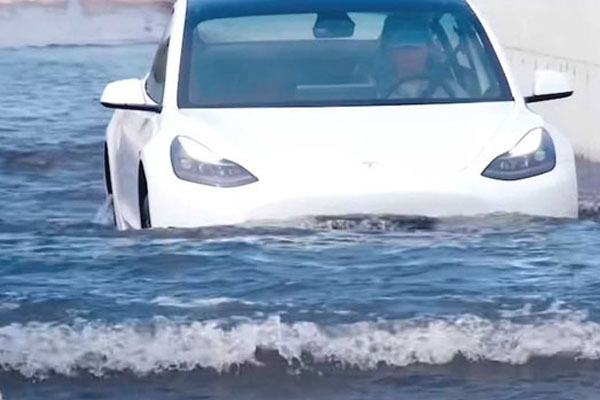 Driving through water is dangerous, and driving through deep water is extremely risky no matter what car you are piloting. However, if you get stuck in a terrible situation, sometimes you have no choice. Please don't head out and test your Tesla's seaworthiness.
Thankfully, Tesla tests its cars in deep waters during the quality control process at its Shanghai Gigafactory.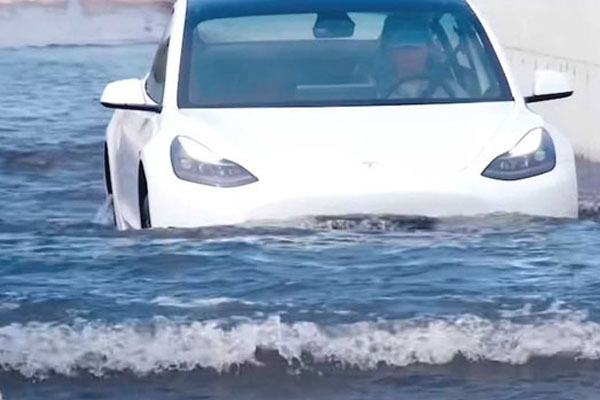 A recent video shared on Twitter by codebear shows a Tesla Model 3 driving through a flood in China. As you can see, it seems to be doing just fine despite the fact that other nearby cars appear stranded.
Sadly, we don't have details about the condition of the Model 3 after the incident, but we can tell that it was operating properly during the time it was in deep water. The car is clearly running and working to propel itself rather nicely.
See Also: 

Tesla Recalls 285,000 Cars In China Over Cruise-Control Issues