Nigerian-Based Photographer Gets The Attention Of Mercedes Benz With His Benz C300 Photoshoot (Photos)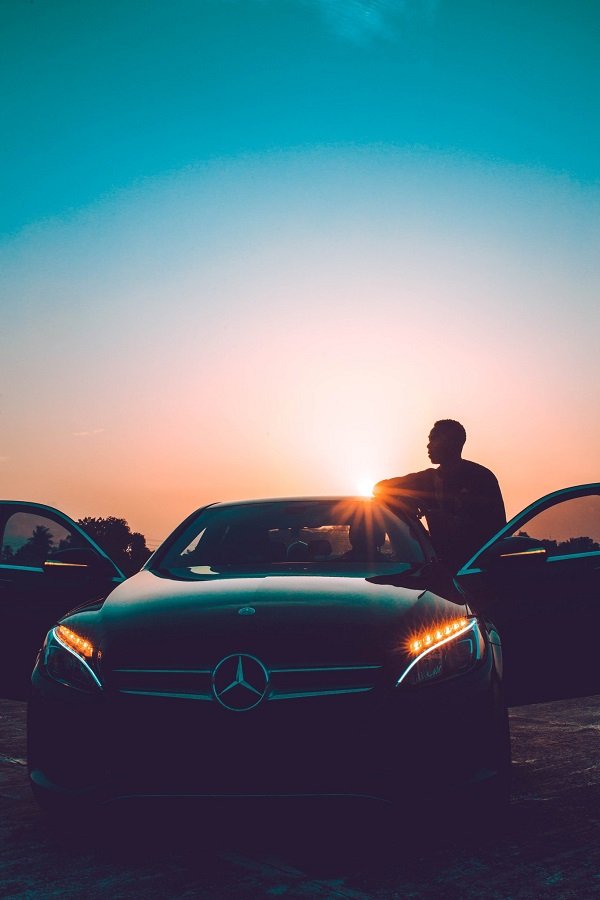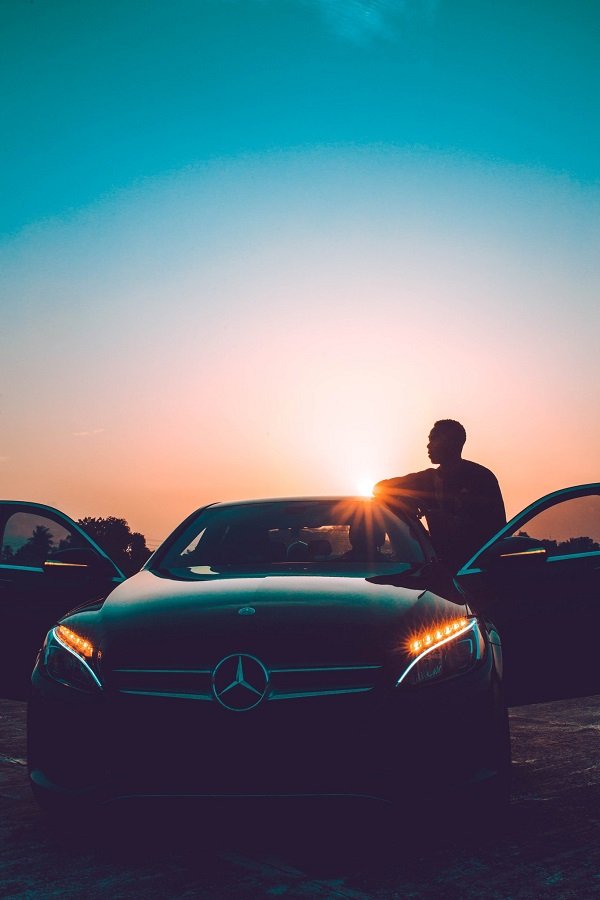 A Nigerian-based photographer might just get fortunate enough to land some contract for himself after he got the attention of Mercedes Benz through his photoshoot of Benz C300.
The Photographer, Kashope who took to Twitter to share photos from his photoshoot with a Mercedes Benz C300 in Nigeria, had tweeted;
"I did a campaign shoot for Mercedes Benz in Nigeria. Enjoy this thread of images. Please retweet in hopes that they see it."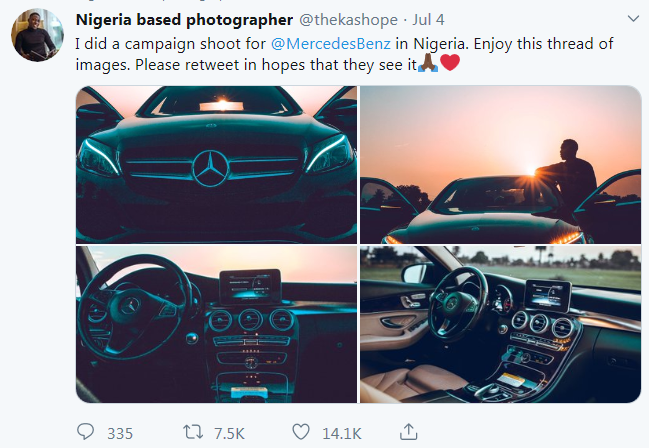 His tweet went viral to the extent of getting several retweets and likes. This got the attention of the German Automobile giant.
Mercedes Benz dropped a comment in the thread and further asked the photographer to check his DMs after he asked for a contract.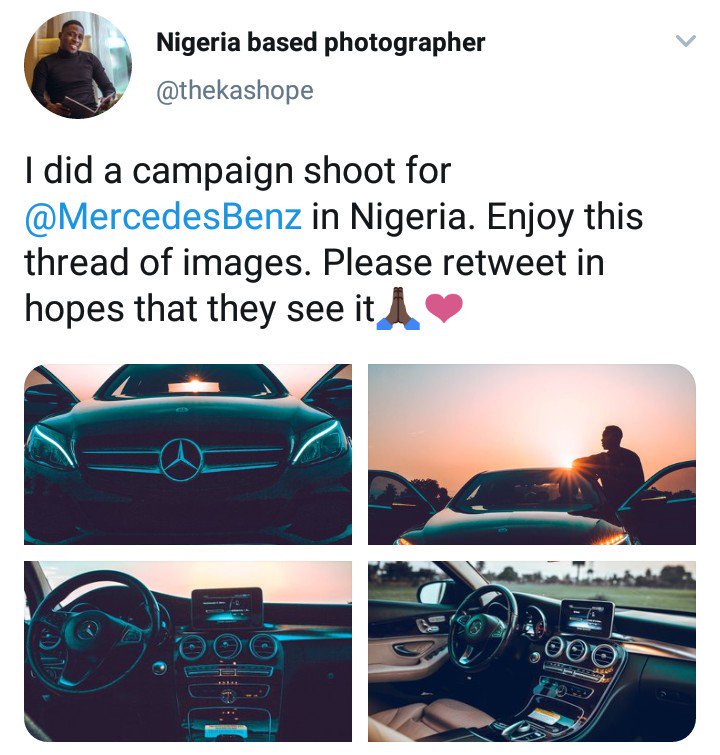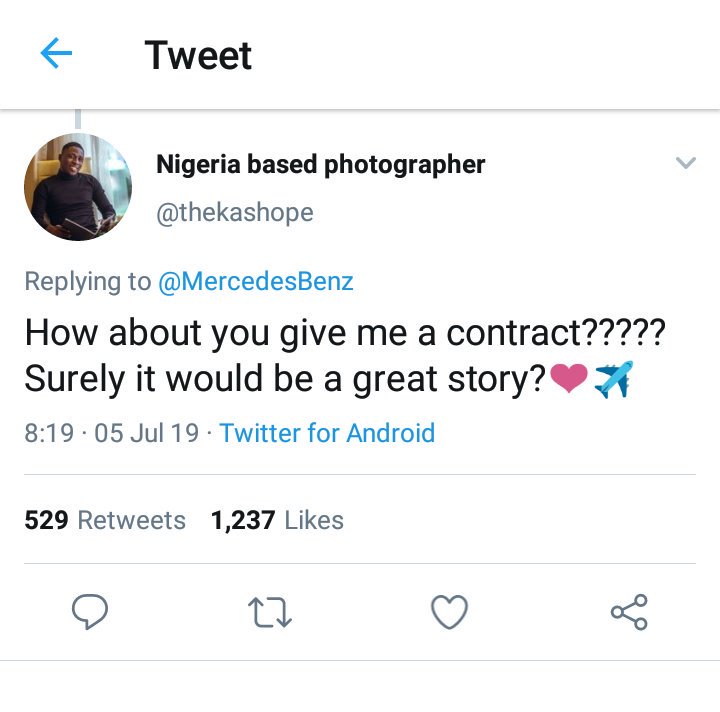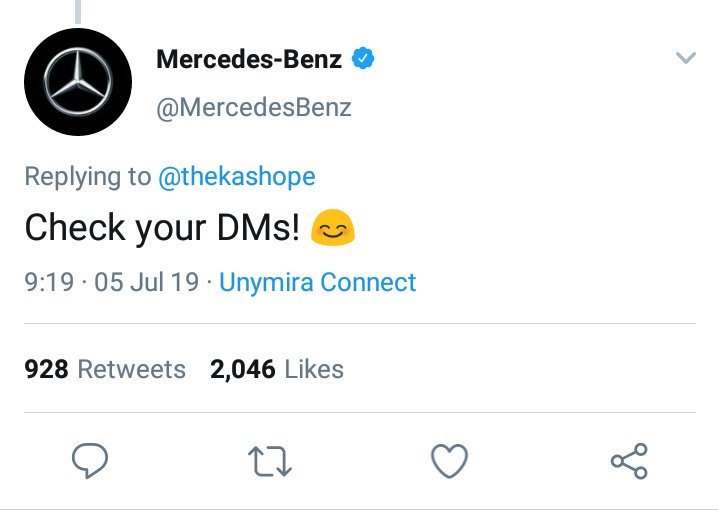 Below are the photos of the Mercedes Benz C300 the photographer took;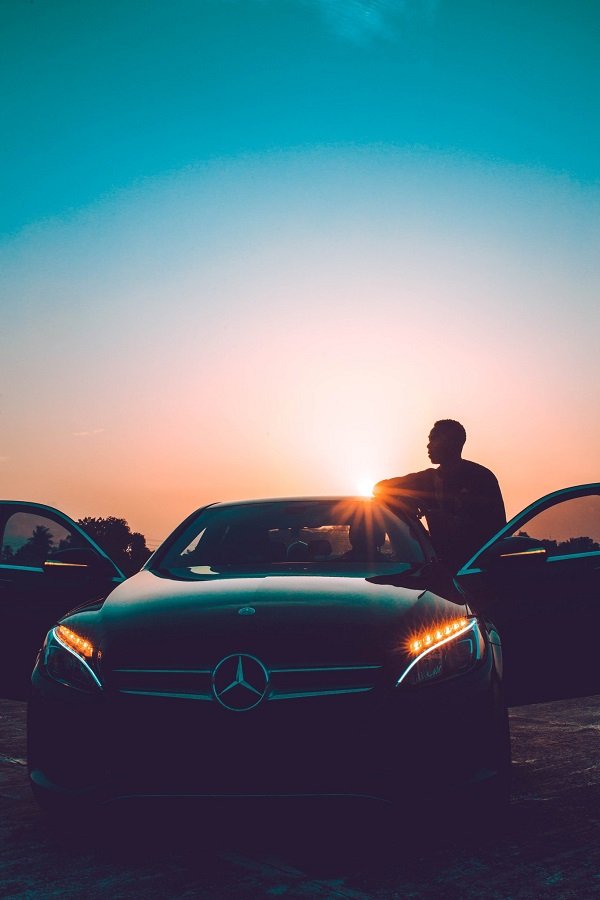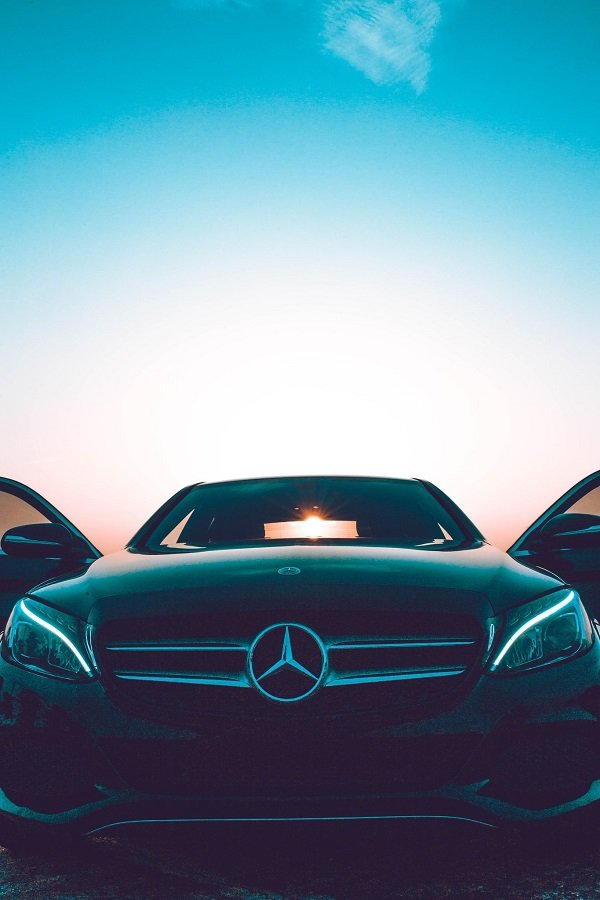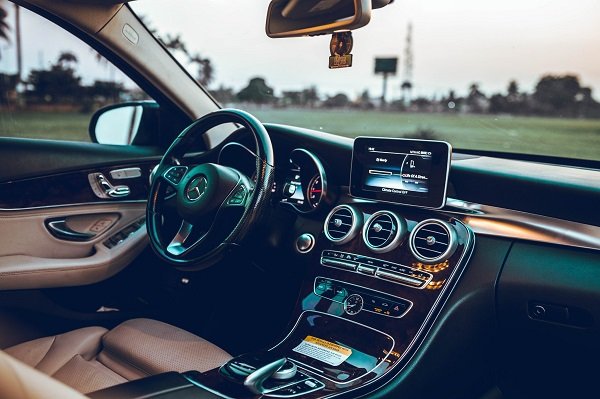 We all should just learn how to use the various social media platforms to our advantage. This photographer might just get lucky and get a very good contract from Mercedes Benz. You all know what that means.