Sanwo-Olu Wants To Jail Us All – Nigerian Reacts To The New Lagos Traffic Laws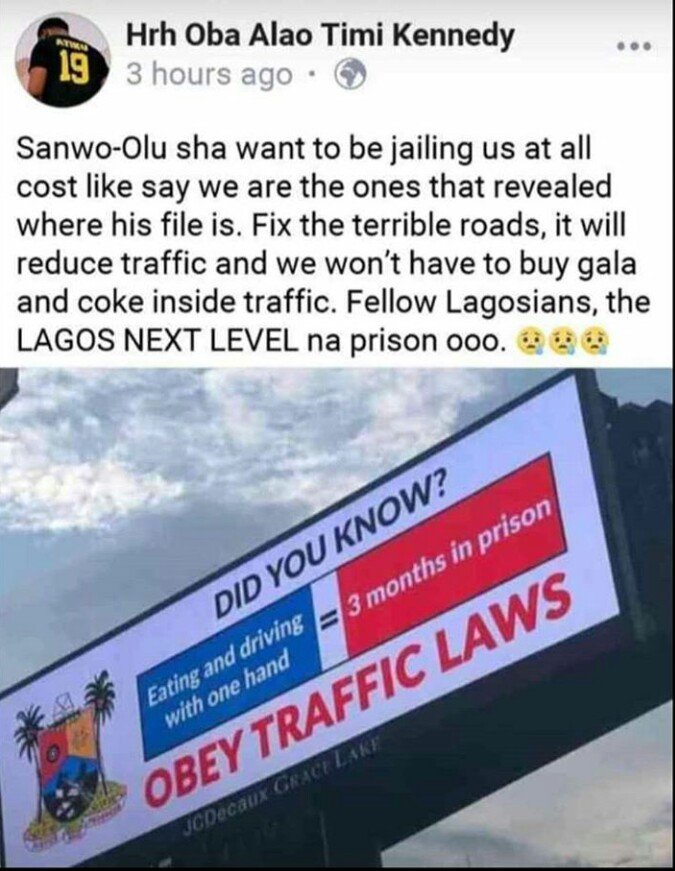 From the look of things, traffic sanity is one of the priorities of the new Lagos state governor, Babajide Sanwo-Olu.
Lagos state is in for any traffic offender; they already have a special court for traffic offenders where they will be tried when caught. Added to that is the 36 Lagos State Traffic Law and The New Fines.
Traffic offense has been placed on entirely another level where forfeiture of your car can serve as a penalty.
A Nigerian after seeing all these laws lamented. From what he wrote on Facebook, he implies that Sanwo-Olu of Lagos just want to jail everybody; maybe all the traffic laws are hard to keep.
Read his Facebook post below;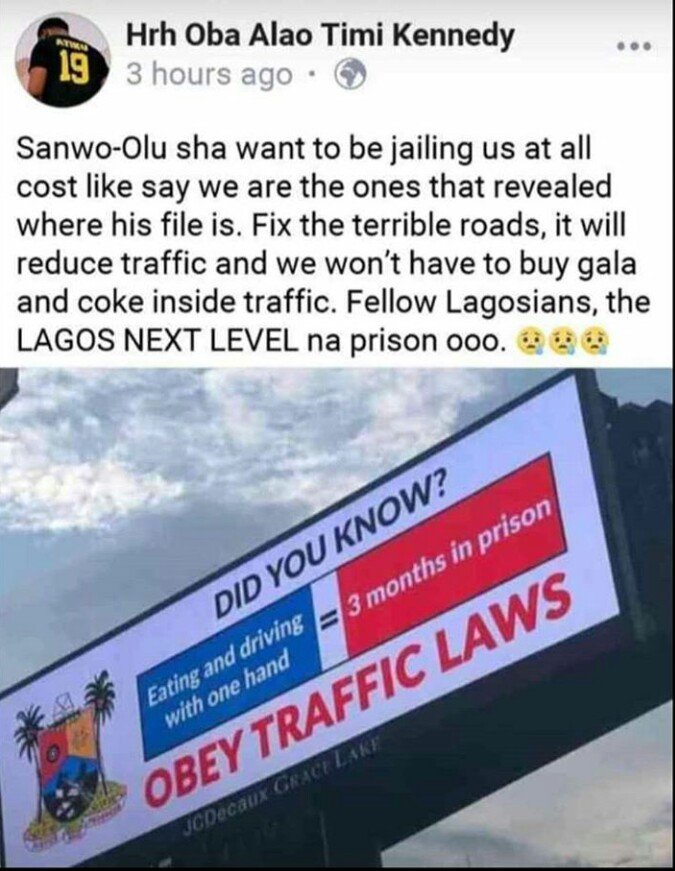 Do you think the penalties for the various traffic offenses are way too much and should be reviewed?