Nigerian Sprinter Adegoke Missed Chance To Get SUV From AFN Boss After Failing To Win Olympic Gold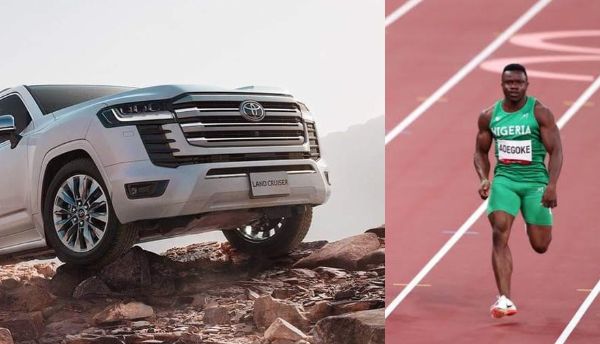 Nigerian sprinter Enoch Olaolu Adegoke missed the chance to get brand new SUV after failing to win gold at the Tokyo 2020 Olympics.
The President of the Athletics Federation of Nigeria Ibrahim Gusau had promised him a SUV if he wins a gold medal at the games.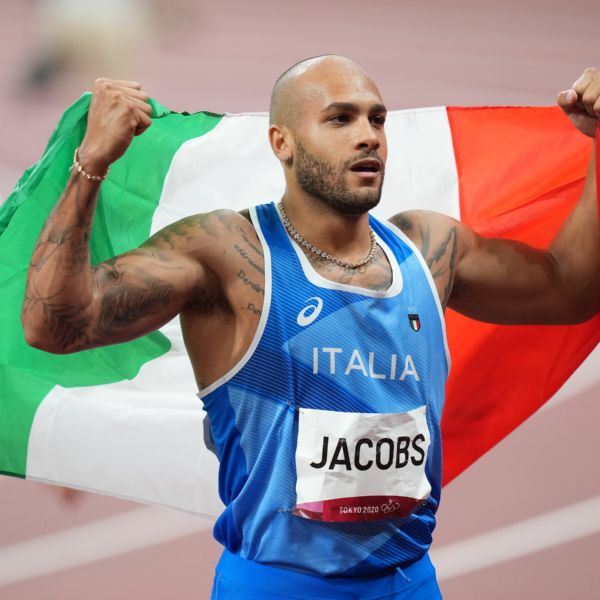 Italy's Lamont Marcell Jacob on Sunday clocked 9.80 seconds to claim a shock gold in the men's 100 meters race at the ongoing 2020 Tokyo Olympics Games.
Lamont was 0.04 secs and 0.9 secs clear of American Fred Kerley and Canadian Andre de Grasse, who both picked up the silver and bronze medals respectively.
Unfortunately, Nigeria's hopeful, Enoch Olaolu Adegoke, limped off injured in the last 30 metres of the race, losing the chance to win an Sports Utility Vehicle (SUV) promised by the Athletics Federation of Nigeria.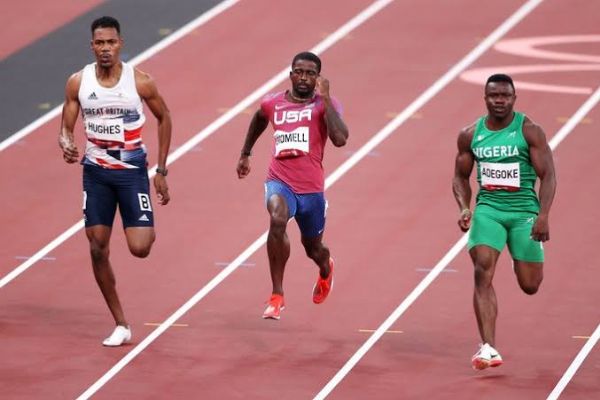 The President of the Athletics Federation of Nigeria Engr Shehu Ibrahim Gusau, had promised Adegoke a brand new SUV if he wins a gold medal at the Olympic games.
Gusau said the gesture is a way of motivating the athlete participating in the track and field events, adding that if Adegoke wins any other medal apart from gold, he will still receive a surprise gift from him.
"Olympics is a big stage where every qualified athlete is motivated to go for gold and we need to motivate them more.
"I am talking about a tear rubber SUV, not a fairly used vehicle. If he wins any other medal, the AFN will give him a gift."
Gusau also revealed that all athletes under the AFN's umbrella should be assured of a big package after their Olympics exploits.