Nigerian Lady Reacts To The Wide Gap Of Transportation Fare In The North And That Of South-East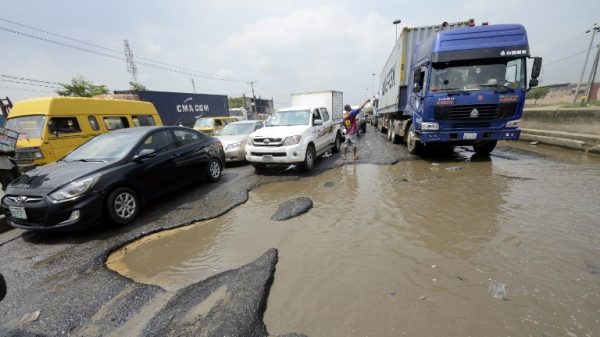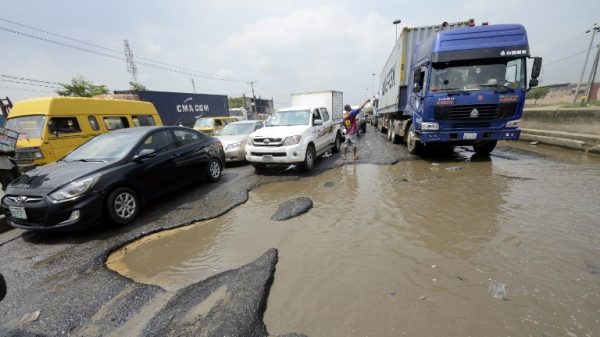 A Facebook user with the name Zara Gift Onyinye on her Facebook wall shared the wide gap of transportation fare in the north when compared to south eastern part of Nigeria. She used the transportation cost from Abuja to Gombe and the transportation cost from Abuja to Nsukka as a case study.
She alleged that the cost of transportation from Abuja to Gombe which she claimed is a 9-hour journey is N2500 while  Abuja to Nsukka that is 6-hour journey is N11500. She went further to ask certain questions about the Igbos.
See the Facebook post below;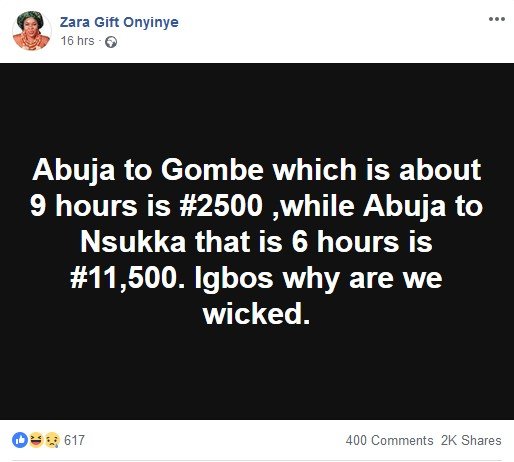 The Facebook post got a lot of reactions by various people of which we took notice of one.
One Facebook user made this comment and the post and we quote;
"Abuja to Gombe has less that 10 military and police check points, and no security agent will extort money motorist here.
While Abuja to Nsukka has over 50 police and military check points. Motorist spend over #200 and at each of this check point! Blame Nigeria not the Igboman"
What could be the reason for such variation in price? Share your thoughts with us.