Just Look At This Road In UNN After 3 Months It was Constructed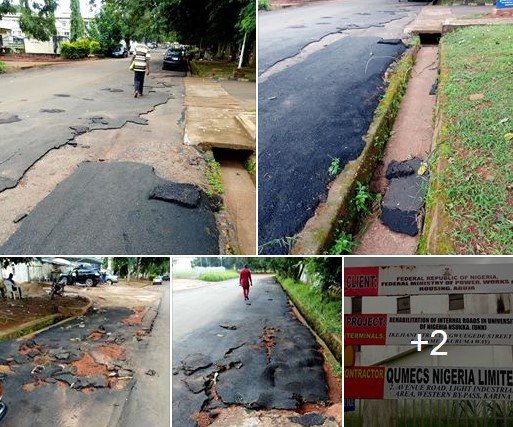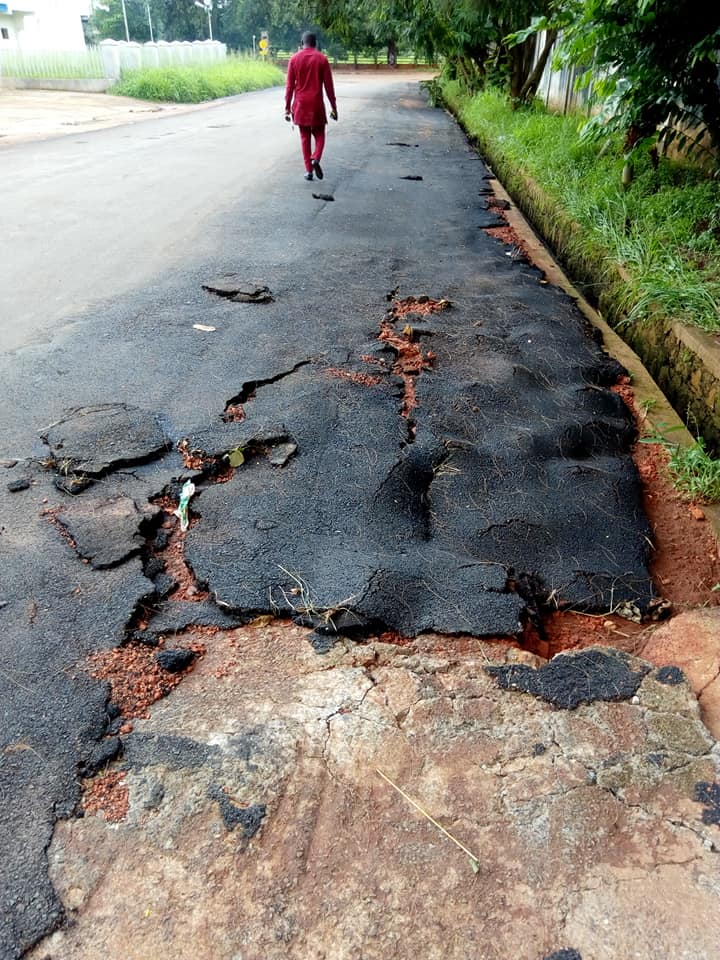 A user on Facebook with the account name Assam Owo voiced out his frustration in a post he made on his wall about the incompetent job carried out by a construction company in University of Nigeria Nsukka.
The road is between Staff Club and CEC coming from GS building.
He wrote;
About three months ago, Babatunde Fashola, the minister of works, power & housing came to UNN to announce that the federal govt. has offered a contract for the construction of internal roads in some federal universities. Soon after he left, the contractors in UNN started their work. Now about a week after the finished tarring one of the roads, the first major rain to fall on that tarred road has washed away that sand that they put on top of the existing road, which they called tarred road. Now I'm wondering, am I the only person seeing this APC fraud?
Image may contain: one or more people and outdoor
What I can see in this picture is nothing better than a black mud used in plastering a road. The contractor who did this job should be questioned and brought to justice.
Behold The Beautiful Multi Billion Naira Terminal 3 Kotoka International Airport, Ghana