There Is Nothing You Won't See In Naija. Bus Driver Using Rope To Control Gas Pedal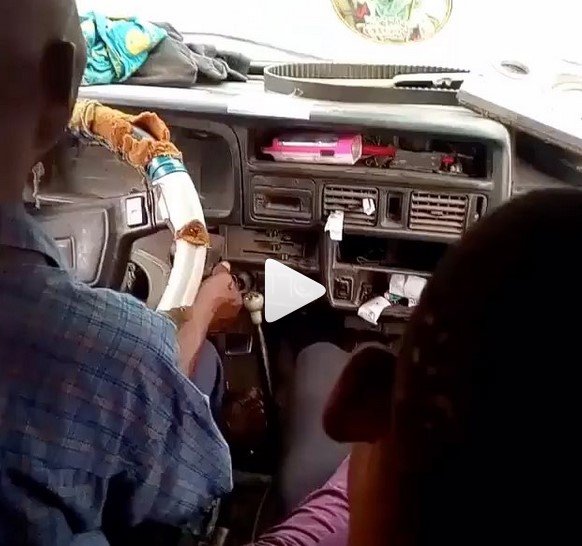 When you hear everything is possible in Nigeria, it's no joke.
It might be funny, yet improper.
This is a video of a bus in motion. The bus is loaded with passengers and the driver is using rope instead of the throttle.
The throttle is certainly bad and he devised another means to have a control of the fuel going into the engine.
As you ca see in the video, that particular act got him distracted. The hand that is dedicated to the gear lever and other things was used for throttling too?.
This is bad and funny at the same time. ?
Be careful of where you enter because you might not come out the same.
Watch the video below.