The Official Vehicle Of The Executive Governor Of Enugu State – Armoured BMW 760li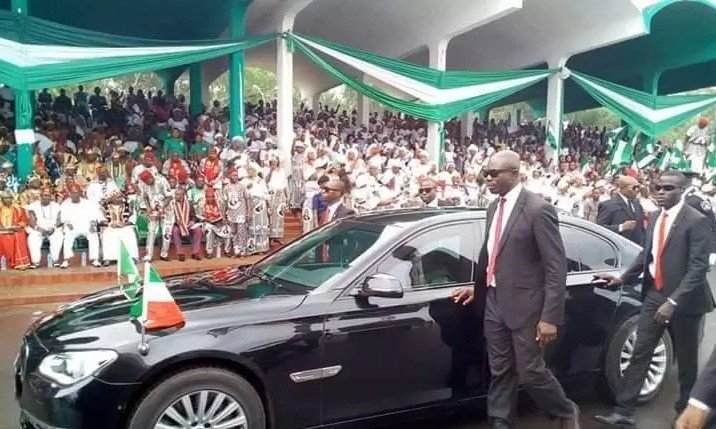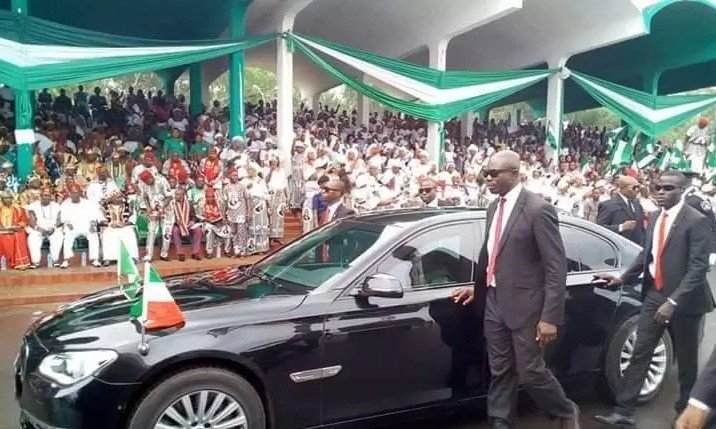 Look at what we found!
This is the official vehicle of the incumbent Executive Governor of Enugu State, Governor Ifeanyi Ugwuanyi (Gburugburu). It's an armoured 2013 V12 BMW 760li. That's a very powerful machine right there.
It comes with run flat tyres that can still carry the weight of the car for a while even after being shot at or deflated. The run flat tyres can go from 16 kilometers to 80 kilometers (depends on the tyre type).
As you can see, the beast was parked with its tyres detached. It came for tyre change.
Getting those run flat tyres off their rims was a tug of war using the normal vulcanizer method we all know. It took a lot of time and human strength.
See Gov. Ambode's Bulletproof Vehicles
It's sad that such a car was subjected to such a harsh condition. Does it mean there are no proper Tyre Centers in Enugu with hydraulic jacks and tyre removal equipment? They are the few places to easily get a run flat tyre into its rim without much damage.
His excellency might not know his official car landed there for tyre changes.