Old Mercedes GL-based BAIC BJ90 SUV Cost More Than Brand New 2020 Mercedes GLS
The 2020 BAIC BJ90 SUV cost more than a brand new 2020 Mercedes GLS-Class. The BAIC BJ90 is based on the old Mercedes GL-Class SUV.
The BAIC BJ90 or Beijing BJ90 is a full-size luxury SUV produced by Beijing Auto from 2017. Despite borrowing some specs from the old GL-Class, the new 2020 BAIC BJ90 is still priced from 1,288,000 yuan or about $184,000. That's about ₦66.5 million, excluding destination and clearing cost.
This price makes the BAIC BJ90 even more expensive than the new 2020 Mercedes-Benz GLS, which starts at around $148,600 (₦53.6m) in China. In the US market, the same 2020 Mercedes GLS has a starting price of $70,150 (₦25.4m).
So what makes the BJ90 SUV so special?
Compared to the GL-Class, the BJ90 is about 52 mm (2.0 in) taller, 61 mm (2.4 in) wider, 51 mm (2.0 in) longer.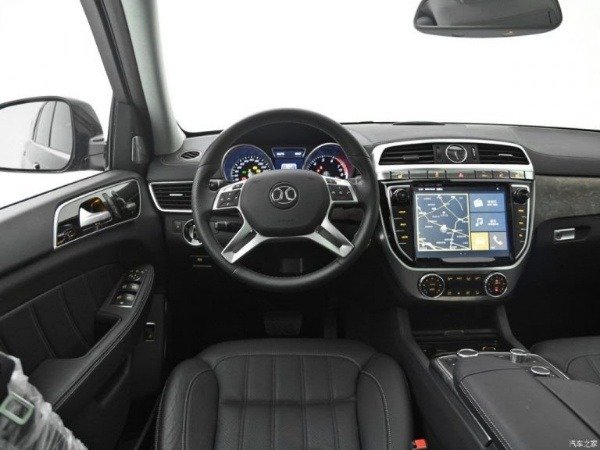 Inside, the dash is clearly inherited from the second-generation Mercedes GL, but with a bigger 10-inch infotainment screen.
The BJ90 is well-equipped with features like heated leather seats, adjustable air suspension, cruise control, power tailgate, self-parking system e.t.c
Powering the BJ90 are two Mercedes-Benz sourced engines. A 3.0-liter twin-turbo V6 engine, producing 333hp from the GL400, and a 4.0-liter twin-turbo V8 engine with 421hp from the GL500.
Both engines are hooked to Mercedes-sourced seven-speed automatic gearbox and 4WD system with a locking center differential.
Want to know How BAIC got the license to use the Mercedes-GL specs?
BAIC is the parent company of the Beijing Auto, the maker of the BJ90. BAIC was able to use the specs of the old GL-Class as the foundation for the BJ90 due to the joint venture between Beijing Auto and Daimler Mercedes-Benz.
The truth is — Germany's Daimler also owns a 12% stake in BAIC Motor.
What Do You Think?