"One-Way" Routes In Lagos: Is the Government & Road Authorities Using them to Defraud Motorists?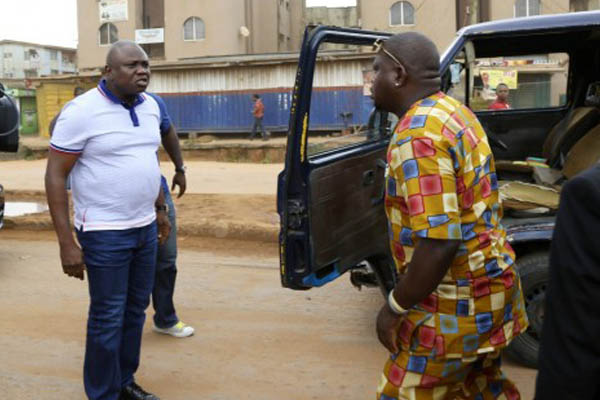 The road networks in Lagos are very complicated. Navigating one's way around the city is nothing short of an adventure.
No matter how long you have resided in Lagos, you just keep discovery new traffic routes every other day. Even veterans in the taxicab business are sometimes clueless about some traffic routes in the metropolis.
In Lagos, there are consequences for ignorance of some traffic routes.
For instance – unwittingly driving in the opposite direction of traffic on a road designated as "One-Way" can have severe consequences. An offending motorist risk an arrest for this. Ignorance is never accepted as an excuse.
In Lagos, the penalty for driving against traffic on a road designated as "One-Way" route is 1 to 3-year jail term. And the vehicle also gets forfeited to the state government.
That is how dire the consequences are when one flaunts the "One-Way" traffic law in Lagos.
However, it appears as though the government and the road authorities are fraudulently benefiting from the one-way traffic law in Lagos.
This appears so because they seem to encourage motorists to contravene the laws by not making any effort to place road-signs indicating "One-Way: traffic on these roads.
For instance, in Lagos, some locations are enormously notoriously for having a huge number of booby traps disguised as "One-Way" roads. Some of these locations include Shomolu, Apapa, Yaba, Lagos Island, etc.
Many of the routes in the aforementioned locations have absolutely no road signs to indicate that they are one way routes. Even if present, they are ingeniously hidden behind some obstruction – or far away from sight. Clearly, without any visible signs,  these roads have been designed to be one-way ticket to jail.
Indeed, the lack of road signs in some of these locations to indicate their one-way status is quite worrisome.
Even more worrisome is that Lagos state is one place where it is quite common for a road that is a "two-way" road today to suddenly metamorphose into a one-way road the following day. And with no road-signs to indicate such a change – motorists can be arrested for violating the sudden law.
Worse of all, the police, LASTMA, Council officials, etc typically use the one-way situation to  feed fat off the ignorance of some motorists.
So, in the absence of road signs to direct motorists, isn't it fraudulent for the authorities, or the police, to arrest a motorist for taking "one-way"?
Your opinions are required. Kindly drop them in the comments section.