What a Pick-up can do, a Bus can do not-so-conveniently. (Video)
Where else will you see a bus doing the job of a pick-up?

This rickety van was seen 'loaded to the eyeballs' with bamboo that were evacuated from a construction site in Lagos. The neighborhood securityman was aghast. Some of us could only wonder how many Traffic laws the poor bus is being forced to break.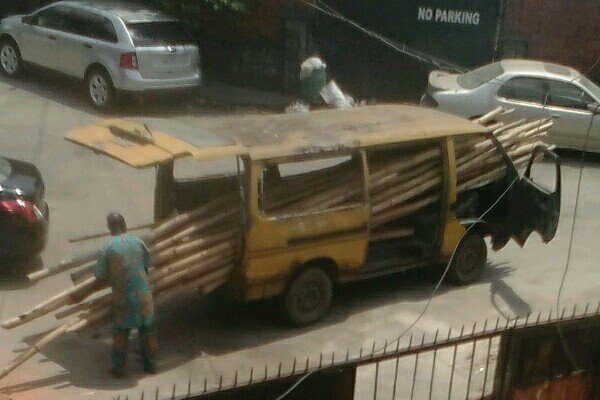 Auto lovers will ponder the fact that one day in the distant past,  this bus was a brand-new vehicle.