Over 20 People, Including Children, Killed In Cars Trapped In Snowstorm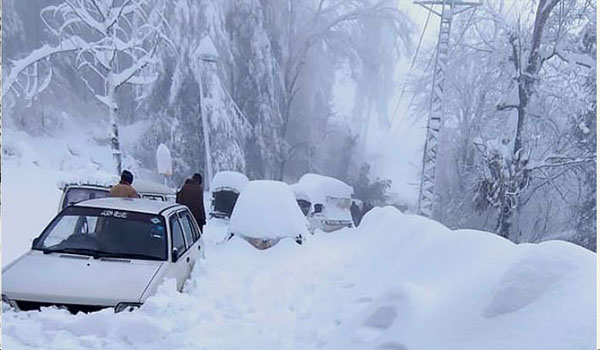 At least 22 people, including 10 children, were killed after a heavy snowstorm stranded hundreds of cars in a mountain resort town in Pakistan.
Eight of those killed were members of the family of Islamabad police officer Naveed Iqbal, who was killed along with his wife and six children.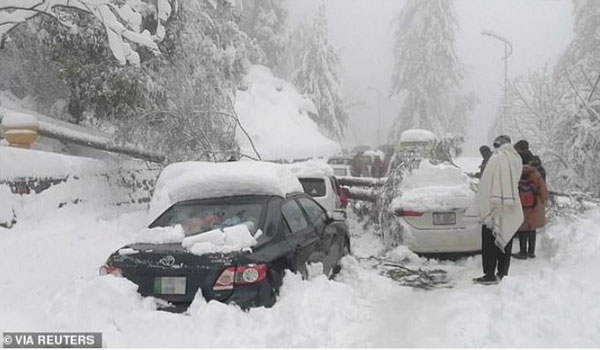 According to police, most people died from frostbite in their vehicles, but others may have died from asphyxiation after turning on their vehicles' heaters to stay warm after becoming stuck on the road.
Overnight on Friday, more than four feet of snow fell in the hillside town, trapping tourists and blocking all incoming traffic to Murree, about 70 kilometers northeast of Islamabad, the next day.